Yoshi's New Island's first screen asks you to share gameplay data with Nintendo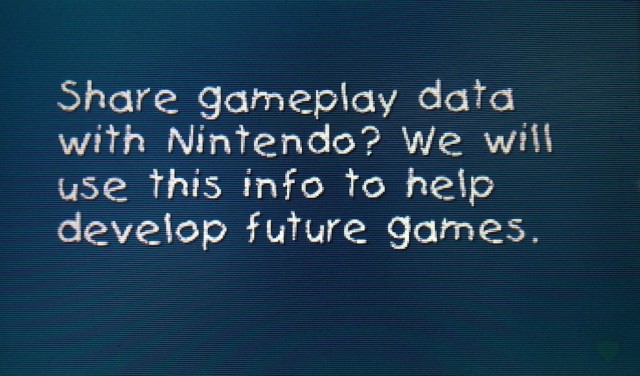 When you boot up Yoshi's New Island for the first time, you'll be presented with the screen above. Players are asked if they're willing to share gameplay data that will be used "to help develop games in the future." Interesting.
What's sent to Nintendo is unclear. It's also unclear how often data is uploaded, but information will eventually reach the company online.
Leave a Reply