Zelda: Breath of the Wild – Shrine count and more revealed through guide listing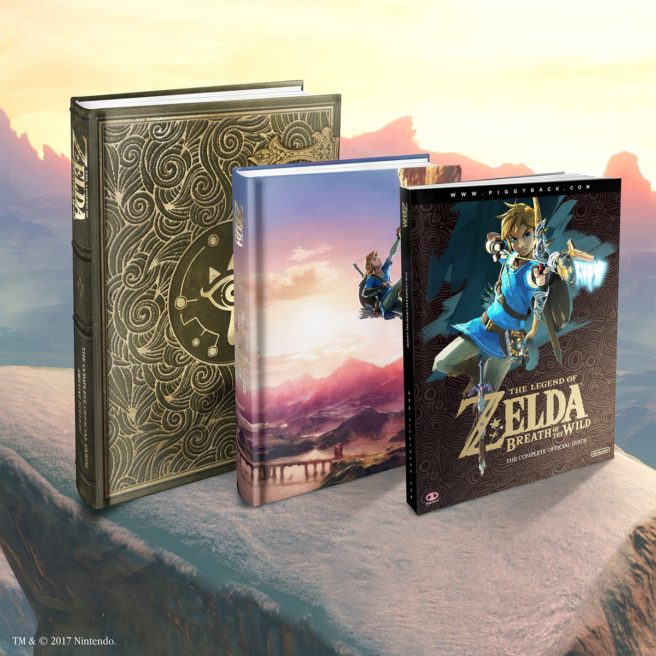 Zelda: Breath of the Wild's guide from Piggyback is now listed on Amazon UK. On the page, it reveals the amount of Shrines plus the amount for a couple of other elements. Since this may be considered a spoiler for some, head past the break for more details.
Zelda: Breath of the Wild features 120 Shrines, 900 Korok seed puzzles, and 76 side quests. As for the guide itself, here's what it offers:
COLLECTOR'S EDITION BONUS: Premium hardcover, large-size map poster and dedicated 16-page retrospective celebrating thirty years of Zelda games.
AT-A-GLANCE WALKTHROUGHS: Annotated maps and screenshots show you the way through every quest and dungeon.
UTTERLY COMPREHENSIVE: 120 Shrine mini-dungeons, 900 Korok seed puzzles, 76 side quests all mapped out and ready for you to discover and complete! Also includes optional challenges, mini-games, unlockables, Easter eggs, and more.
PUZZLE MASTER: Every single puzzle and riddle unraveled with clear, visual solutions.
EXPERT COMBAT STRATEGY: Practical, reproducible tactics to crush your enemies, even the toughest bosses.
COMPREHENSIVE REFERENCE: Exhaustive appraisals of all items and monsters including key parameters that are hidden in the game.
EXTRA LARGE MAP POSTER: covering the entire game world
QUALITY CONTROL: carefully designed to avoid unnecessary story spoilers.
You can pre-order the Zelda: Breath of the Wild guide on Amazon UK here. If it pops up on Amazon US / Canada, we'll let you know.
Leave a Reply