2021 EDGE awards and top 10 games of the year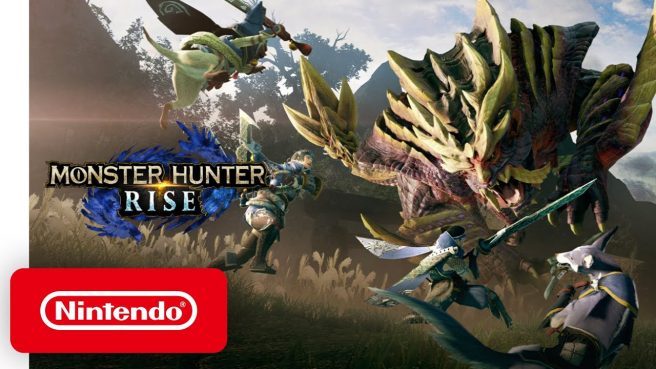 This month's issue of EDGE serves as a wrap-up for 2021 as it not only contains the magazine's awards, but also the top 10 games.
We see Monster Hunter Rise getting some love here as it was selected as "Nintendo Game of the Year" – outdoing titles like Metroid Dread. Capcom's title also places in EDGE's top ten for 2021. The publication thought highly of Chicory: A Colorful Tale as well given how it was selected for the #2 spot.
Here's the full roundup of the 2021 EDGE awards and top 10 games of the year:
Main Awards
– PlayStation Game of the Year: Deathloop
– Xbox Game of the Year: Forza Horizon 5
– Nintendo Game of the Year: Monster Hunter Rise
– PC Game of the Year: Wildermyth
– VR Game of the Year: Resident Evil 4 VR
– Best Visual Design: Psychonauts 2
– Best Audio Design: Jett: The Far Shore
– Best Storytelling: Unpacking
– Best Debut: Wildermyth
– Best Performance: Erika Mori as Alex Chen in Life is Strange: True Colors
– Publisher of the Year: Devolver Digital
– Studio of the Year: Arkane Lyon
Alternative Awards
– Reddest Flag: Unpacking
– Most Popular Protagonist: Biomutant
– Funniest Overreaction: It Takes Two
– The 'You Died' Award: Overboard!
– Most Pitiful Obstruction: Metroid Dread
– Cheekiest Lift: Fortnite
– Darkest Chuckle: Twelve Minutes
– Most Popular Tube Trip: Last Stop
– Gnarliest Slopes: The Artful Escape
– Most Unearned Tears: Before Your Eyes
– Hackiest Hack: Operation: Tango
– Most Effective Contraceptive: Resident Evil Village
Top 10 Games
10. Psychonauts 2
9. Returnal
8. Bonfire Peaks
7. Hitman 3
6. Monster Hunter Rise
5. Forza Horizon 5
4. Dungeon Encounters
3. Wildermyth
2. Chicory: A Colorful Tale
1. Deathloop
You can find EDGE's 2020 awards here, 2019 here, 2018 awards here, and 2017 awards here.
Leave a Reply