2021 World Video Game Hall of Fame inductees announced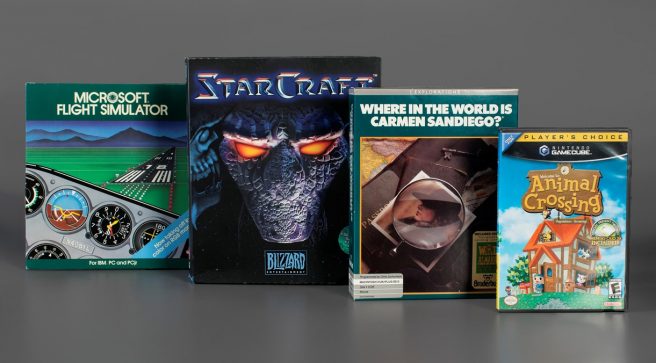 During an online ceremony today, the Strong National Museum of Play announced the inductees for the 2021 World Video Game Hall of Fame. Animal Crossing, Microsoft Flight Simulator, StarCraft, and And Where in the World Is Carmen Sandiego? have been chosen.
The finalists were announced last month. Call of Duty, FarmVille, FIFA International Soccer, Guitar Hero, Mattel Football, Pole Position, Portal, and Tron were also nominated, but will not be inducted.
Inductees of previous years can be found below.
2020
Bejeweled
Centipede
King's Quest
Minecraft
2019
Colossal Cave Adventure
Microsoft Solitaire
Mortal Kombat
Super Mario Kart
2018
Final Fantasy VII
John Madden Football
Spacewar!
Tomb Raider
2017
Donkey Kong
Halo: Combat Evolved
Pokemon Red/Green
Street Fighter II
2016
Grand Theft Auto III
Sonic the Hedgehog
Space Invaders
The Legend of Zelda
The Oregon Trail
The Sims
2015
Doom
Pac-Man
Pong
Super Mario Bros.
Tetris
World of Warcraft
Leave a Reply