Update: Solution found, cross-buy for all – 3DS owners of Xeodrifter may not be receiving Wii U version for free as planned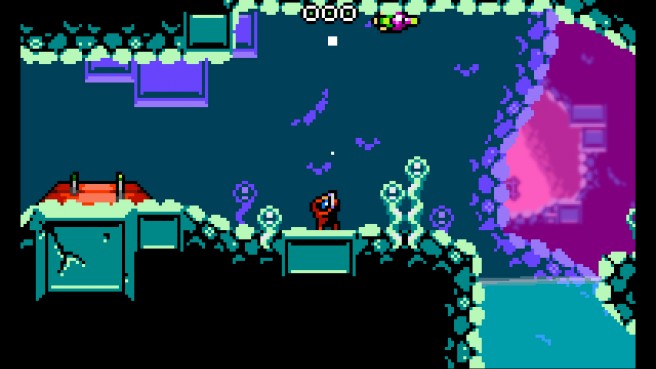 Update from Brian: Bumped to the top. A solution has been found, and Xeodrifter for Wii U will be available for free to those who previously purchased the game on 3DS.
Great News! Nintendo has a solution!! Xeodrifter will be cross-buy for early 3DS adopters and new customers alike! 🙂 pic.twitter.com/MZhc7M9shX

— Jools Watsham (@JoolsWatsham) July 7, 2015
---
Renegade Kid had originally planned on giving early adopters of Xeodrifter on 3DS a free download code for Wii U owners, however it seems that due to certain limitations, this may no longer be happening according to the co-founder and director of Renegade Kid, Jools Watsham.
Due to technical limitations outside of our control, we may not be able to offer a free Wii U copy of Xeodrifter to current 3DS owners. 🙁

— Jools Watsham @ PAX (@JoolsWatsham) July 7, 2015
We'll still support cross-buy, but only those who buy 3DS/Wii U after Wii U is launched might get a DL code for other SKU on their receipt.

— Jools Watsham @ PAX (@JoolsWatsham) July 7, 2015
I am very sorry about this. I want early adopters of Xeodrifter to be rewarded with Wii U for free, but it may not be possible.

— Jools Watsham @ PAX (@JoolsWatsham) July 7, 2015
It's unfortunate to see this type of thing happen in the industry. Unfortunately, Jools cannot disclose exactly what's going on and for what particular reason, but judging from the responses to these tweets, the fans are extremely supportive despite the unfortunate setback, and are still "double dipping" because of their love for the title. For those that don't have Xeodrifter yet, however, you will get codes for both versions when you buy one as it will be a cross-buy title once the Wii U version releases.
Xeodrifter is currently available in the Nintendo eShop for 3DS, with the Wii U version arriving soon.
Leave a Reply