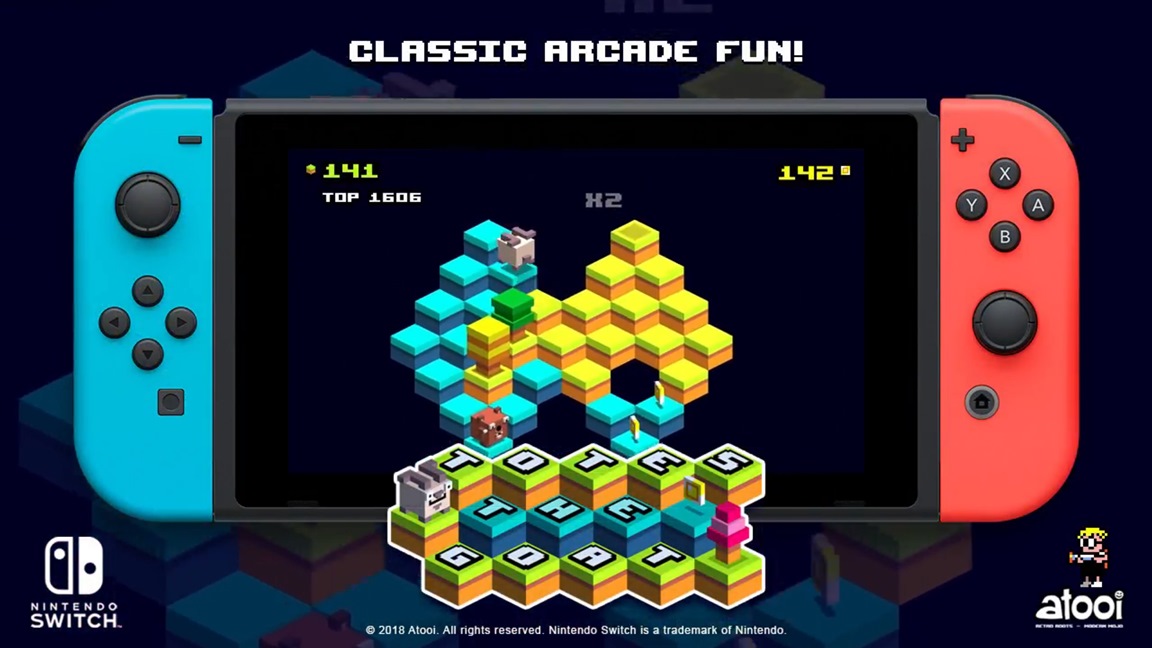 Renegade Kid has prepared a new trailer to promote Totes the Goat's arrival on Switch next Thursday. View the trailer below.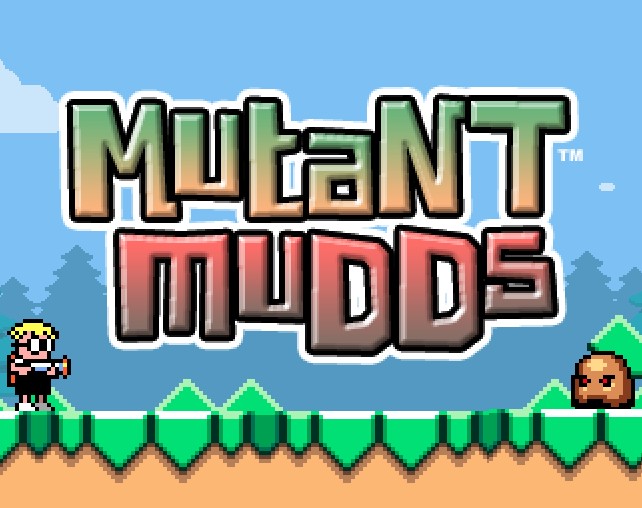 It looks like fans of Mutant Mudds will have something new to sink their teeth into soon, as the Mutant Mudds: Official Art and Design Works book was just confirmed through the Twitter of a designer on the game.
There's no word on a price or release date yet. It was also referred to as a "side project", so it may be somewhat far off. You can check out the original Twitter post below.
Super awesome side project!! Mutant Mudds: Official Art and Design Works (printed book) coming soon! Here's a sneak peek. pic.twitter.com/pQdt3tqidY

— Jools Watsham (@JoolsWatsham) May 19, 2017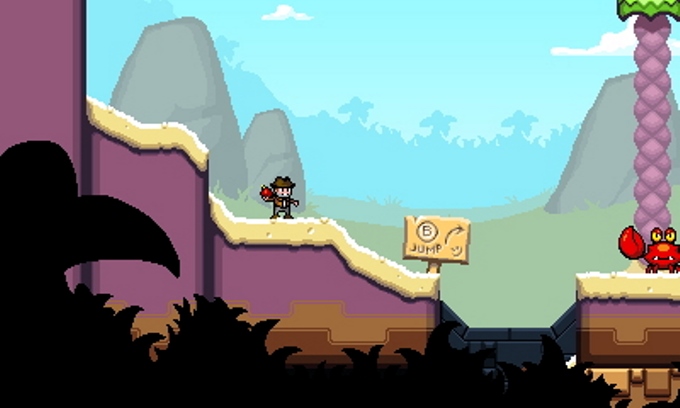 Earlier today, Renegade Kid co-founders Gregg Hargrove and Jools Watsham announced the closer of the studio. The two will now be in charge of their own companies, Infitizmo and Atooi respectively.
Speaking about the decision to close Renegade Kid, Watsham said:
"The video game industry has changed a lot in the past 10 years that we've been developing games as Renegade Kid. From the very beginning, it has always been a challenge to secure partnerships with publishers to fund the development of original games, and since the advent of self-publishing – when digital distribution became more mainstream – it has shifted our business model towards becoming more dependent on revenue instead of seeking funding from publishing partners.

As such, it has been a great financial challenge and an extreme workload for the entire team to maintain a balance between cash flow, staying competitive with our games, and spending quality time with our families and friends. Couple these realities with the desire to achieve personal goals, Gregg and I came to the difficult decision to each pursue solo ventures and close Renegade Kid.

Starting fresh with small, lean teams enables us both to focus more on less moving parts and potentially achieve better success. It puts both Atooi and Infitizmo in more advantageous positions."
Renegade Kid may be gone, but the developer's franchises are not. Hargrove is holding onto the 3D titles while Watsham will own the 2D franchises. Watsahm says Treasurenauts will launch next year (with news coming "very soon"), and a new game will be announced this week. Meanwhile, Hargrove mentioned that he "would love to explore Cult County." He also stated that he would like "to expand on both Moon and Dementium in the future and there is a new mystery project in the works for the near future."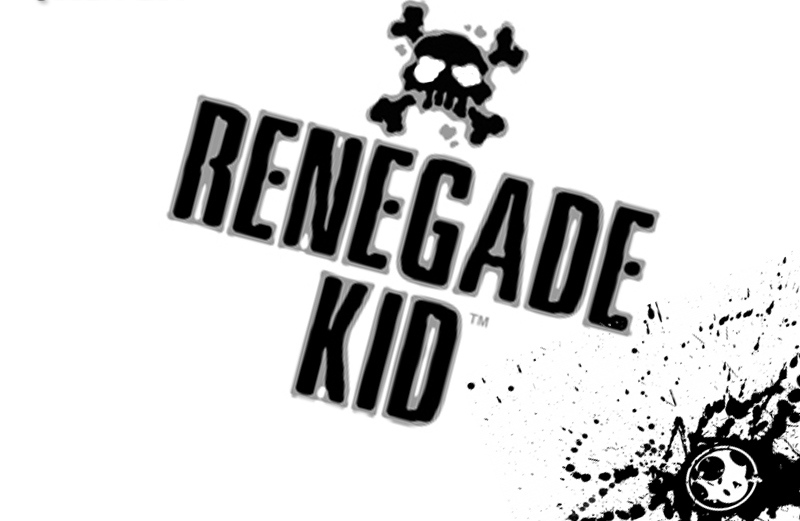 Renegade Kid is no more. The studio's co-founders, Jools Watsham and Gregg Hargrove, have decided to end their partnership of creating games together after ten years.
Watsham and Hargrove will now go in different directions. Watsham will be making games at Atooi while Hargrove will be at Infitizmo. Atooi will acquire the rights to all Renegade Kid 2D games, which encompasses the likes of Mutant Mudds and Treasurenauts. Meanwhile, Infitizmo will own the 3D series such as Dementium and Moon Chronicles.
In today's announcement, it's mentioned that Watsham and Hargrove's "friendship and respect for each other" remains "very much intact".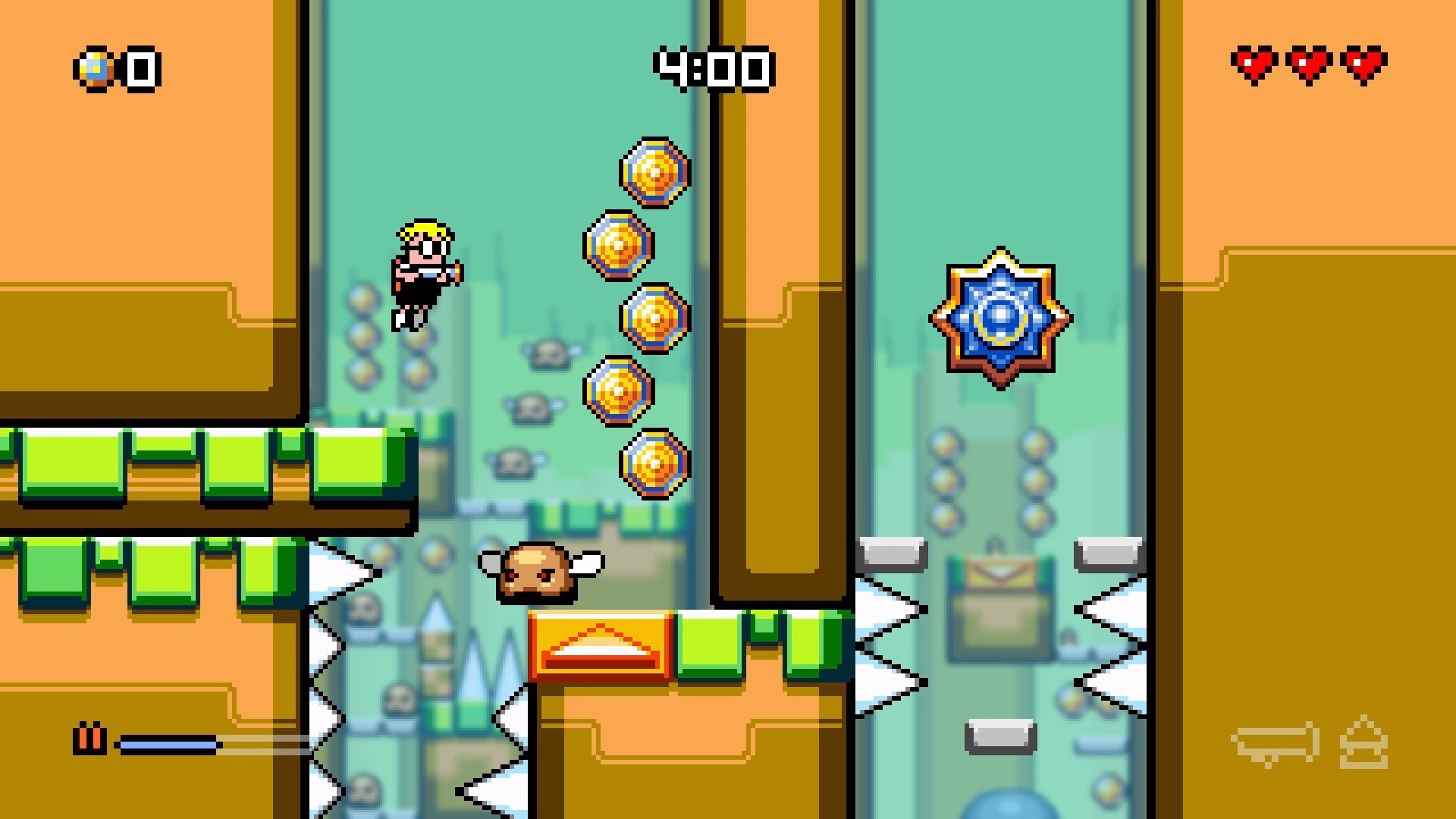 Another half hour of footage has arrived for Mutant Mudds Super Challenge. Take a look at some aditional gameplay below.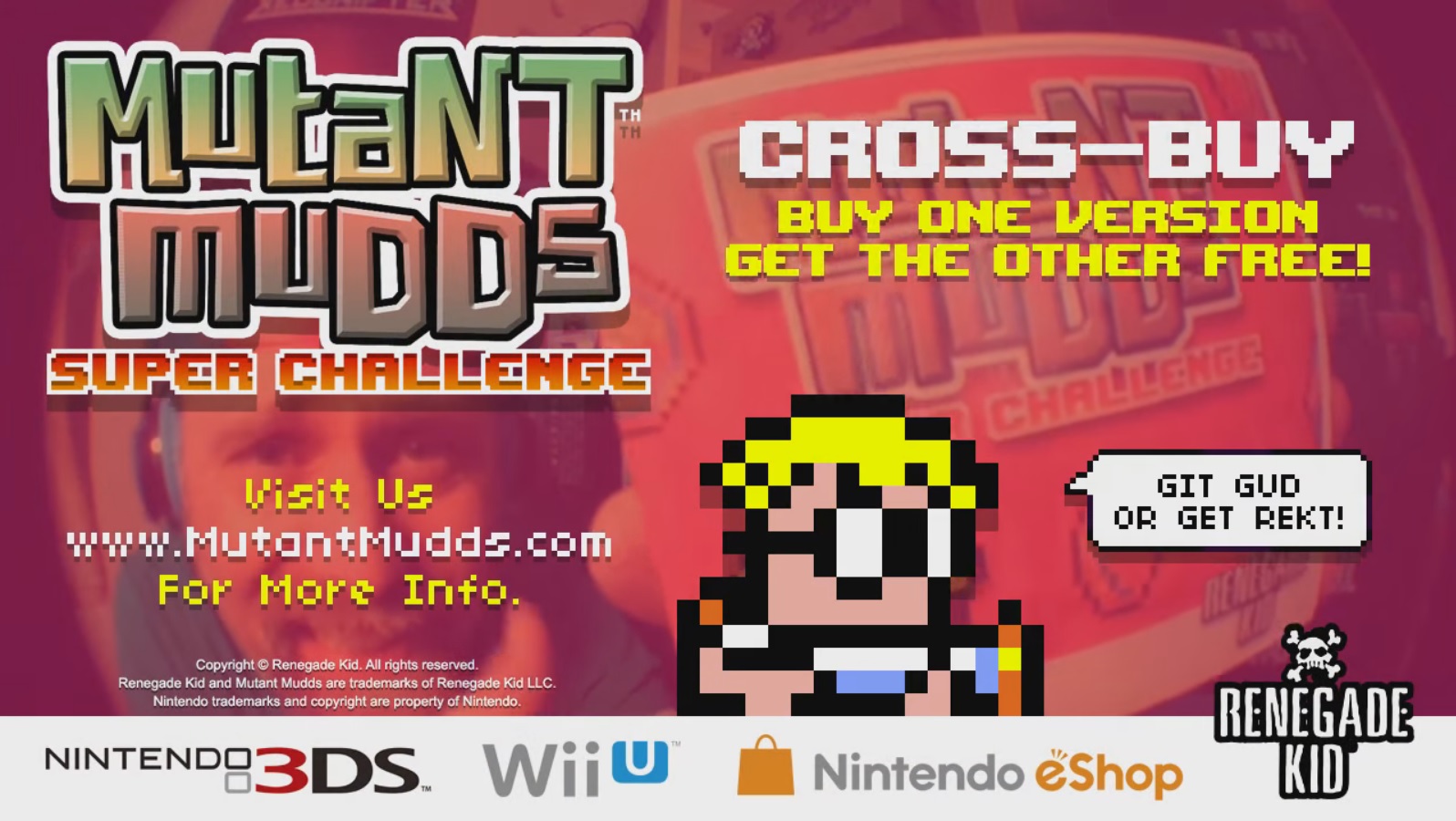 In celebration of Mutant Mudds Super Challenge's launch this week, Renegade Kid created a new video… starring the studio's own Jools Watsham. Check it out below.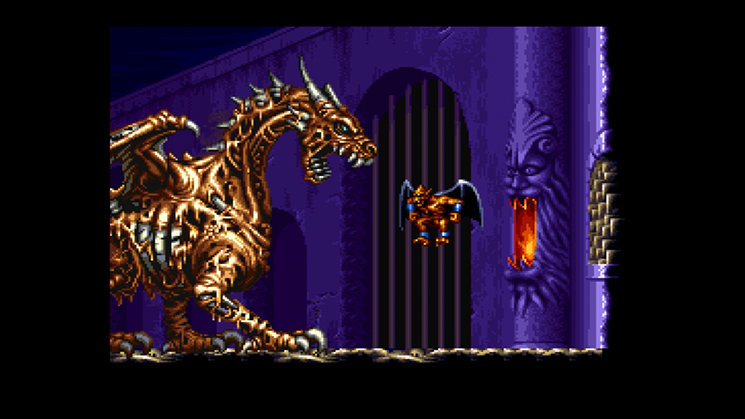 Update: Another tidbit of history from Renegade Kid – a port of Nina Five-O from GBA to DS.
Another blast from the past. Our pitch to port Ninja Five-O from GBA to DS as a 2.5D beast! pic.twitter.com/ASmH1L41eC

— Jools Watsham (@JoolsWatsham) March 13, 2016
---
Yesterday, Renegade Kid co-founder Jools Watsham shared on Twitter that the company once pitched a Game Boy Advance port of Demon's Crest to Capcom. Nothing ever materialized from those early discussions though, as low sales of the SNES version didn't warrant a port to the handheld.
Watsham also said that Renegade Kid "pitched a lot of things" to Capcom as well as Konami. But much like Demon's Crest, talks did not progress too far.
Watsham's tweets are as follows:
Little Known Fact: We pitched a GBA port of Demon's Crest to Capcom back in the day. They said the SNES version didn't sell enough.

— Jools Watsham (@JoolsWatsham) March 13, 2016
No, we pitched a lot of things to Capcom and Konami over the years. Nothing landed. https://t.co/lhpqPJoC0S

— Jools Watsham (@JoolsWatsham) March 13, 2016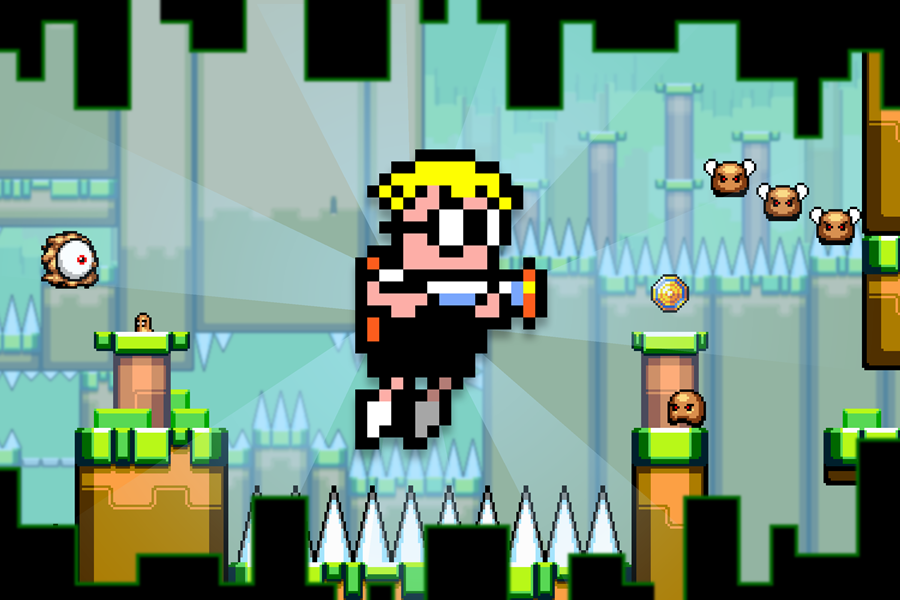 Mutant Mudds Super Challenge is finally coming to the eShop next week. On Wii U, the game takes up just 24MB of space. It's also small on 3DS thanks to the download of just 109 blocks (13.6 MB).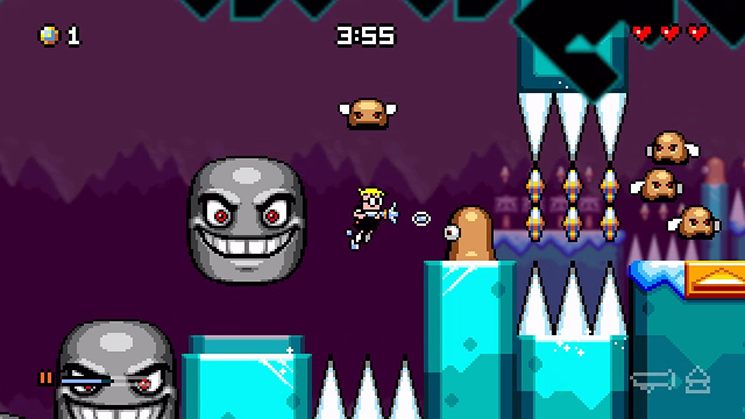 Mutant Mudds Super Challenge will finally debut on the eShop next week. For an extensive look at the game, check out the video below.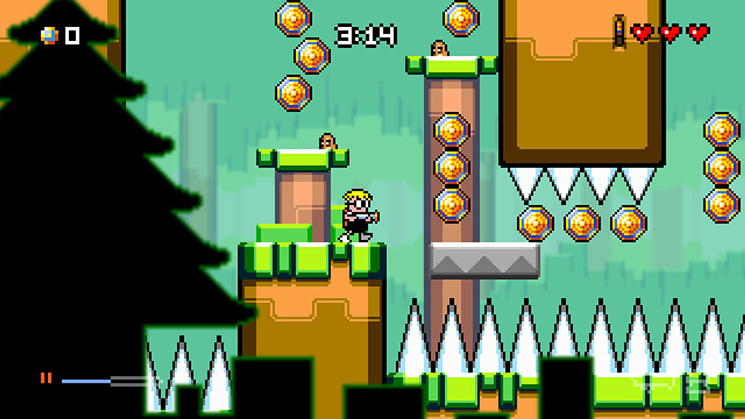 Mutant Mudds Super Challenge was expected to launch this month, and this is confirmed today with a final release date as relayed by Nintendo Life. The title is officially slated for March 17 in both North America, Europe, and Australia. Pricing is set at $9.99 / €9.99 / £8.99.
If you purchase Mutant Mudds Super Challenge on Wii U, you'll get the 3DS version for free (and vice-versa). There's also a 15 percent discount if you have the original Mutant Mudds or downloaded the [email protected] Preview demo during the first 30 days of launch.