A look at cut content in New Super Mario Bros. U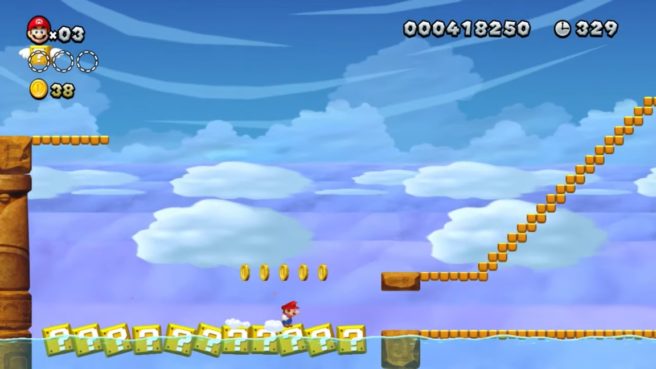 New Super Mario Bros. U features quite a bit of cut content, mainly relating to items and enemies. Now thanks to the fan-created level and game editor known as Miyamoto plus YouTuber Ceave, we're able to get a look at some of the things that were ultimately scrapped.
Here's the rundown of what was left on the cutting room floor:
– Unused snow particle effects
– Unused Bullet Bill/blaster variations
– Written in the same engine in New Super Mario Bros. Wii
– Cut Piranha Plant variation
– Unused moving ice platform
– Unused moving ice cubes
– Scrapped ice blocks that Mario could pick up
– One type of sinking platform was unused
– Unused level files, that seem to be mostly testing areas
– Balance platforms were unused
– Unused fog effect
– Scrapped four-way platform
– Wooden box spawner went unused
– Unused coin fountain
– Unused firebars
– One type of air background that didn't make it in
– Unused ember effect
– Unused wind effect that doesn't affect Mario
– Floating question blocks used
– Golden pipe unused
Ceave shows off the cut content from New Super Mario Bros. U in the video below.
Leave a Reply