A look at Enter the Gungeon's physical release goodies, officially launching June 25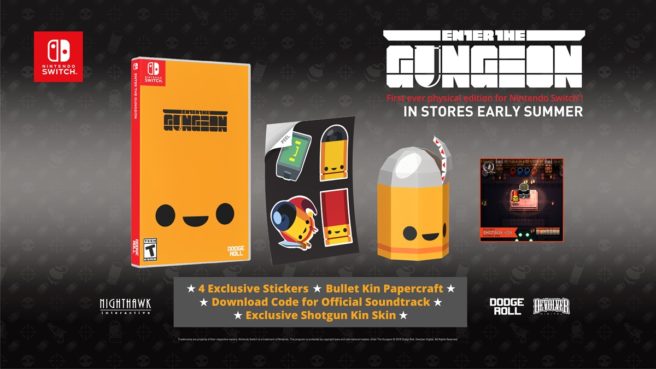 Following up on yesterday's GameStop listing, Nighthawk Interactive has sent out official information about Enter the Gungeon's physical release.
Those who buy the game at retail will receive the game, all previously released DLC as well as the final DLC, "A Farewell to Arms". Also included is the exclusive "Shotgun Kin" playable skin, the original soundtrack, new collectibles including exclusive stickers, an exclusive Bullet Kin papercraft, and reversible jacket artwork.
Enter the Gungeon will be out physically on June 25. Pricing is set at $29.99.
Source: Nighthawk Interactive PR
Leave a Reply