A look at the different areas in Game Center CX 3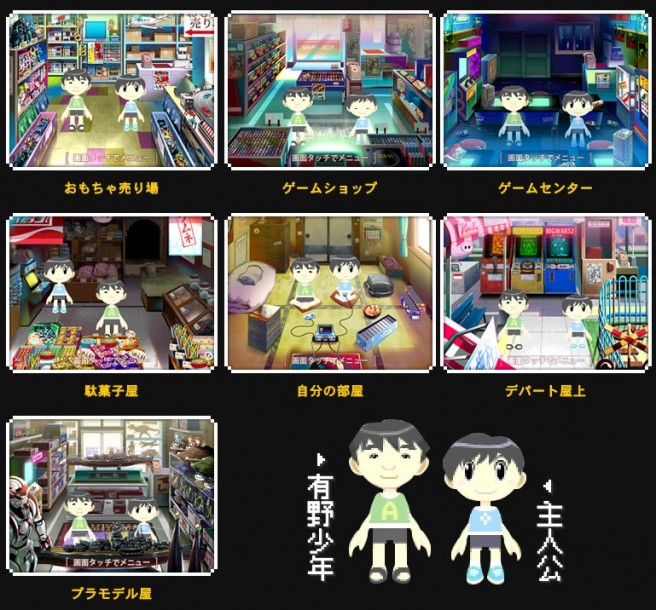 Game Center CX 3 will provide players with plenty of new areas to explore. You'll be able to visit an arcade, toy shop, mom-and-pop-candy store, model kit shop, and a department store roof.
Each one of these locales offers its own events and challenges. While clearing challenges and continuing on through the story, years will pass and the city experiences various changes. In one instance, your school bans its students from going to the arcade in the mid 80s. But in the late 80s, specialty game shops will begin to appear.
Leave a Reply