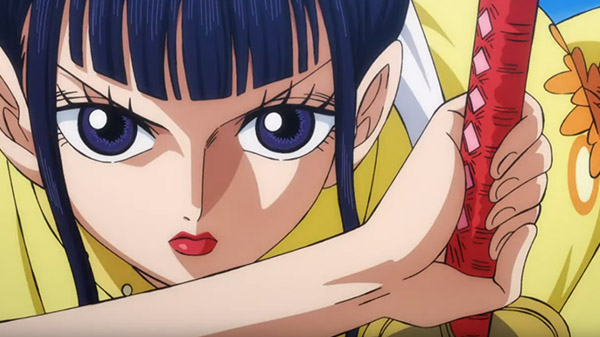 Shonen Jump has revealed that the next DLC character for One Piece: Pirate Warriors 4 is to be Kiku. Following Kin'emon, she is the second character announced of this DLC pack, with a third character yet to be announced. Currently, a release date for this character pack is unknown.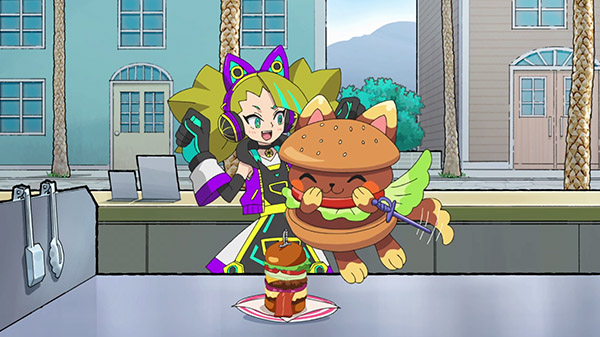 Bandai has sent out the fifth animated trailer for Tabe-O-Ja, its cooking battle action game. We've included it below: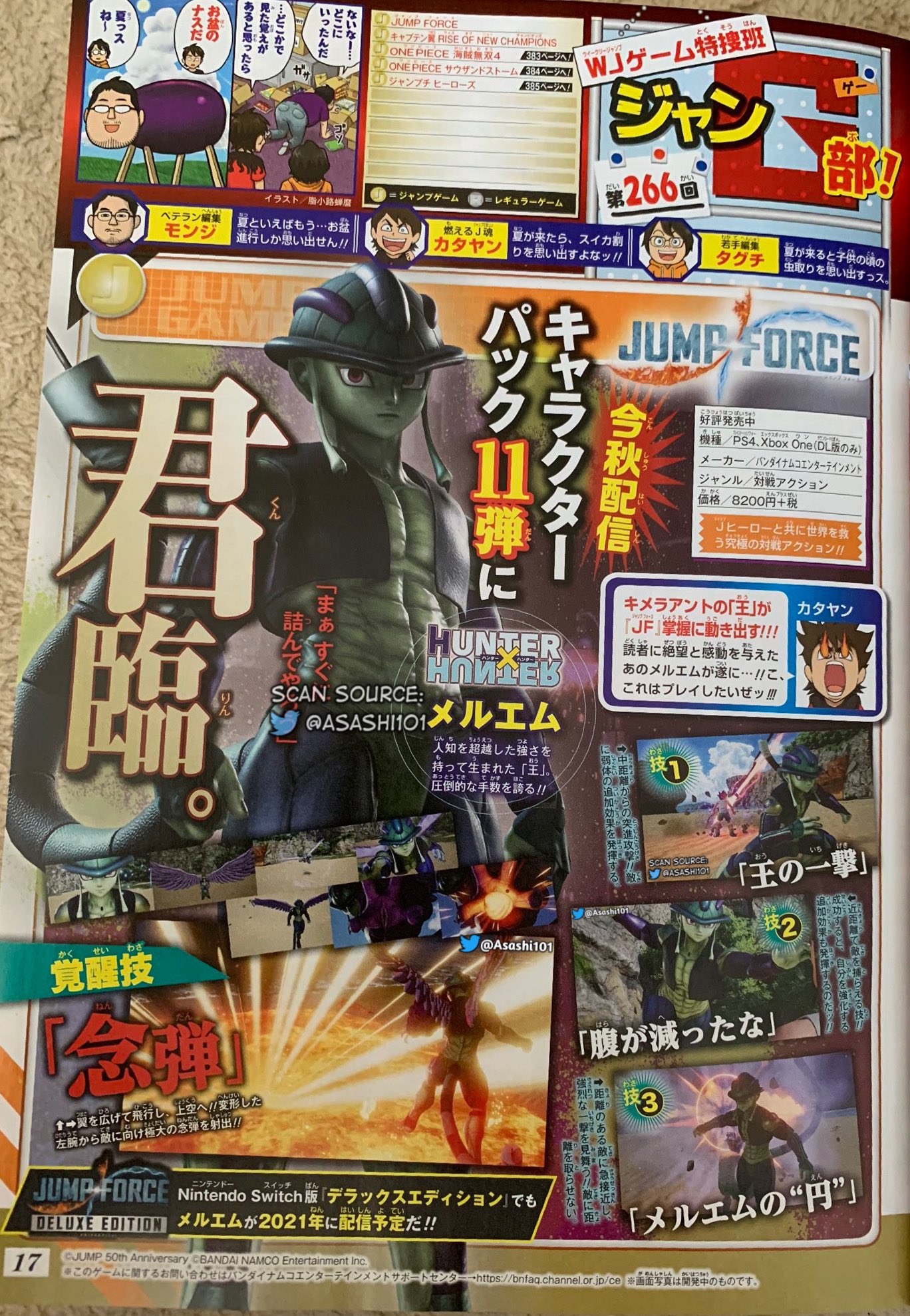 The latest issue of Weekly Jump has revealed the first DLC character for Jump Force to be Meruem from Hunter x Hunter. Jump Force is already out on other platforms, but the Deluxe Edition that includes Character Pass 1 is due out for Switch on August 27 in Japan and August 28 in North America and Europe. What other DLC characters do you hope to see? Special thanks to Gematsu for the screenshot and information.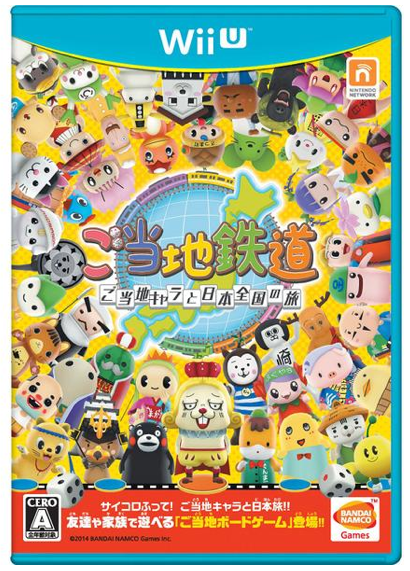 Here is the Japanese boxart for the upcoming title Gotouchi Tetsudou: Gotouchi Kyara to Nihon Zenkoku no Tabi.
The rough english translation for this title is Local Railroads: Local Characters and a Journey all around Japan.
Puzzle & Dragons Z has a crossover with Taiko: Dream Master's Don – otherwise known as the drum from Taiko no Tatsujin. A Drop Code allows players to unlock a crossover dungeon by playing Namco Bandai's Wii U rhythm game or Taiko: Drum Master Pink Version in arcades. On the other end of the spectrum, Taiko no Tatsujin Wii U features Puzzle & Dragons songs such as Walking Through The Towers and the Upside Down World as free DLC.