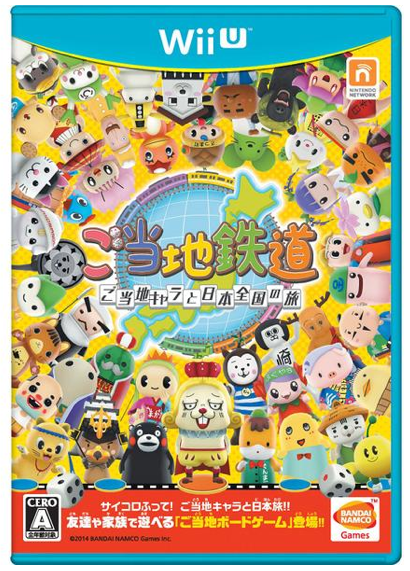 Here is the Japanese boxart for the upcoming title Gotouchi Tetsudou: Gotouchi Kyara to Nihon Zenkoku no Tabi.
The rough english translation for this title is Local Railroads: Local Characters and a Journey all around Japan.
Puzzle & Dragons Z has a crossover with Taiko: Dream Master's Don – otherwise known as the drum from Taiko no Tatsujin. A Drop Code allows players to unlock a crossover dungeon by playing Namco Bandai's Wii U rhythm game or Taiko: Drum Master Pink Version in arcades. On the other end of the spectrum, Taiko no Tatsujin Wii U features Puzzle & Dragons songs such as Walking Through The Towers and the Upside Down World as free DLC.