A Robot Named Fight getting new update this week with additional content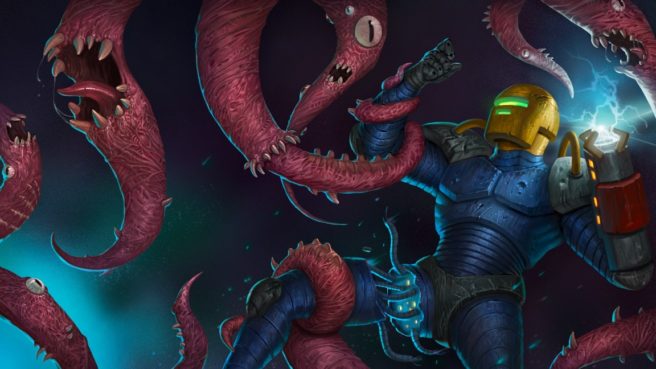 Despite releasing over a year ago, A Robot Named Fight is still getting new content. Another update due out this week will add new items and synergies, improved map generation, and new content for existing areas.
Here's the full rundown:
New Area, Bosses, and Enemies

Explore the brand new Coolant Sewers – an alternate area featuring two new bosses, six new enemy types, 83 new rooms, and new music. Learn to navigate new hazards, including ice, water, and fans.

New Items, Synergies, and Achievements

There are 12 new items to snag, including Dive Shell, a powerful new body that allows you to move freely in water and perform a powerful dive kick. Unlock new achievements to discover items like Up Dog, a helpful, robotic, canine sidekick. Old favorites also offer new synergies, such as Energy Axe which can now be made "quite large" by the acquisition of Big Bolts.

Revised Map Generation

One of the largest changes is a completely overhauled and improved layout generation. Maps now feature more interconnectivity and less predictable placement of special rooms (such as save rooms, teleporters, and shops). The addition of two new layout patterns add even more variety. Finally, The Guts of the Beast have been expanded with more rooms, more danger, and new surprises.
To celebrate the new update, A Robot Named Fight will be discounted by 40% between May 24 and June 3. The new update goes live this Friday – the same day the sale begins.
Source: Hitcents PR
Leave a Reply