Action platformer Grapple Force Rena planned for Switch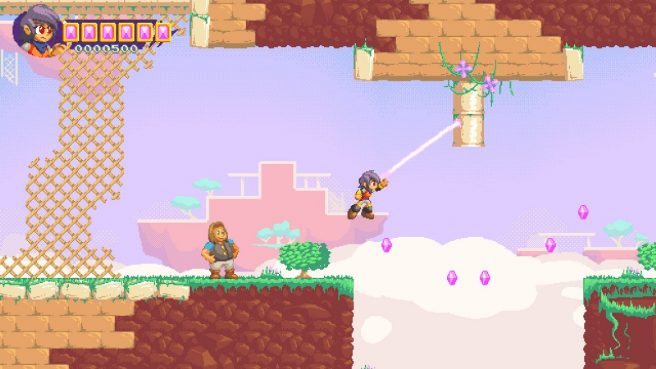 QUByte Interactive, GalaxyTrail, and Friend & Fairy have confirmed Grapple Force Rena for Switch. The port is in development, though a release window has not yet been provided.
Check out the following overview for Grapple Force Rena:
In this unique action platformer, use Rena's magical 'grappling bracelets' to latch onto any surface – not confined to specific 'grapple points', you can swing freely through the game's varied environments. You'll come up against some fierce foes, but don't fret! By grabbing enemies and tossing them into each other, you can make quick work of any threat. Creatively use the environment and your enemies' powers against each other to turn the tables in your favor! Inspired by the mid-90's action games of legendary developer Treasure Co. Ltd, Grapple Force Rena combines the familiar aesthetics of the 16-bit era with its own unique brand of grappling gameplay.

You'll join Rena through 30 challenging courses as she saves her home village from the invasion of a mysterious automaton army, diving head-first into adventure and finding herself caught up in a grander conspiracy than she may have expected. Coming into contact with a cast of colorful characters, enemy and ally alike, she'll get closer and closer to unwrapping the mysteries of her own arcane artifact and those of others – and learn just what it takes to be a real hero!
For a close look at Grapple Force Rena, watch the trailer below.
Grapple Force Rena will be available digitally for Switch via the eShop.
Leave a Reply