Adventure Time: Pirates of the Enchiridion takes some inspiration from Zelda: Wind Waker, Cartoon Network involved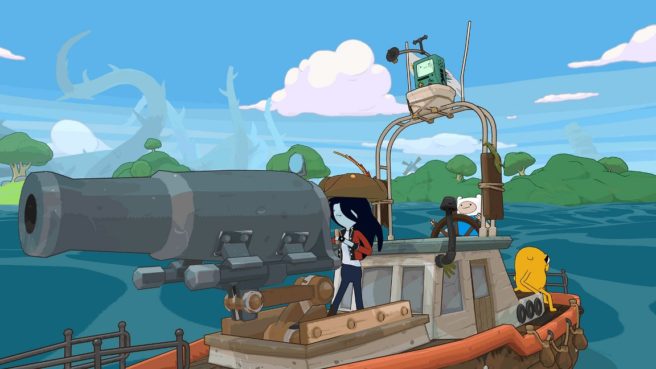 We're still unsure when exactly we'll be seeing Adventure Time: Pirates of the Enchiridion on Switch, but Well Played did recently conduct an interview with some of the developers at Climax Studios to gain more insight. Associate producer Orcun Adsoy, lead designer Ian Hudson, and audio lead Chris Jolley participated in the chat.
When mentioned that the new Adventure Time game has a vibe reminiscent of The Legend of Zelda: The Wind Waker, Adsoy did acknowledge that some inspiration was taken there. Adsoy also teased more news coming from publisher Outright Games soon.
"Wind Waker was definitely a solid frame of reference when we were looking at how the boat would function and feel on the open sea. I'd like to tell you more, but the guys at Outright are getting ready to show you the world in a far more interesting way than I could."
Adsoy later confirmed that Cartoon Network has been quite involved to ensure that the game maintains the essence of the show:
"We have very regular meetings with Cartoon Network to make sure the game looks, feels, sounds and tastes just like the original universe. It's been a smooth relationship as both sides are passionate about making sure the game does AT justice."
Adventure Time: Pirates of the Enchiridion will launch on Switch later this year.
Leave a Reply