Alex Kidd in Miracle World and Gain Ground announced for SEGA Ages, new features revealed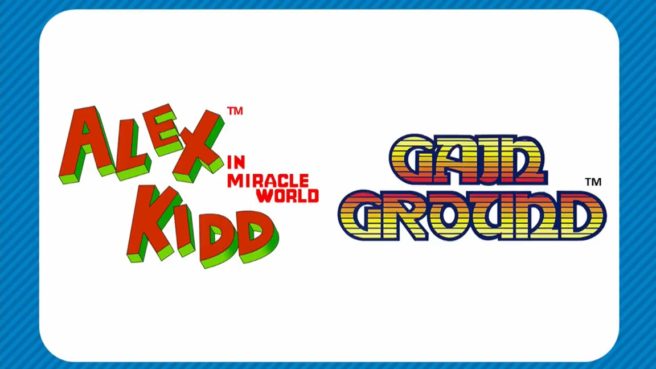 To kick off SEGA Fes 2018, one of the first announcements made was SEGA Ages for Switch. In partnership with M2, a bunch of classic games will begin making their way to the eShop this summer.
A "Classic Game Stage" was just hosted at SEGA Fes 2018 where some additional details about SEGA Ages were revealed. First up, below is the full lineup of titles confirmed (there will be at least 15 in total):
Alex Kidd in Miracle World (new)
Gain Ground (new)
Phantasy Star
Sonic the Hedgehog
Thunder Force IV
For Sonic the Hedgehog, it was announced that elements from the 3DS version will be included, such as the added Spin Dash. Also, it'll come with the Mega Play arcade version.
For Thunder Force IV, Styx Mode from the SEGA Saturn edition is in. Online leaderboards will also be supported.
With Phantasy Star, M2 is bringing over the added features from Phantasy Star Collection. You'll be able to change the walk speed, difficulty, and more.
Here's some footage of Thunder Force IV from the stage show:
Leave a Reply