Alice Gear Aegis CS: Concerto of Simulatrix gameplay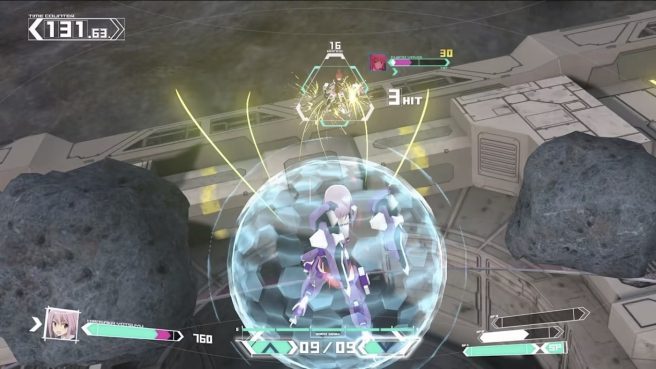 New gameplay has arrived for the Switch version of Alice Gear Aegis CS: Concerto of Simulatrix. This week, the English version debuted in the west.
Below is an official overview with more information about the title:
Alice Gear AEGiS CS: Concerto of Simulatrix, is an exciting 3D battle arena game filled with action and loveable characters! Gear up, strap in, and get battling!

Vice has taken your world and only you can take it back! As an actress with an aptitude for wielding this special gear, you train under AEGiS, a corporation charged with defense against the Vice. Fight against your fellow teammates in simulations, using unique customizable combinations of your Alice Gear to get stronger, faster and better than ever before!

Follow the lives of your teammates, learn about their motivations and feelings as you bring your team together.

Key Features

Choose from a variety of cute teammates! – Unique playable characters with different personalities and distinctive skill sets!
In-game shop for fun customisation! – Features extensive clothing items, mech suit variations, weapons and accessories, to customise for that extra kawaii touch!
Visual novel elements to enjoy – Follow the overarching story of the game and enjoy fun contextual dialogue cutscenes to further understand your character and give heart-warming engagement!
Energetic combat battles! – Fight 1v1 or tag team, build your ultimate team or gear up to fight solo!
Visual 'Battle Hex' progression system – 'Battle Hex' progression system to visualize your progress and follow different routes towards your end goal!
Online battles with your friends! – Use the online function to invite your friends to battle and see who has what it takes to be the best actress in AEGiS!
Find the gameplay for Alice Gear Aegis CS: Concerto of Simulatrix on Switch below.
Alice Gear Aegis CS: Concerto of Simulatrix is out now on Switch. Note that this western version only supports English.
Leave a Reply