Amazon Japan to sell a special amiibo set with 63 Smash Bros. figures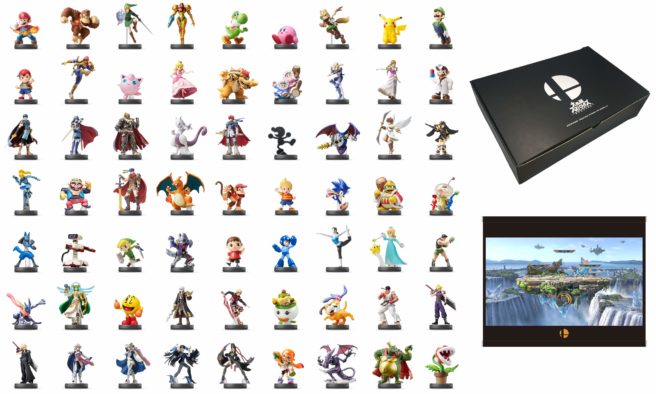 Amazon Japan has revealed a special set containing 63 different Smash Bros. amiibo. The package features a ton of different figures, but will be missing some of the ones due out in February and beyond. It'll all be wrapped in a unique box and comes with a poster.
Fans can't actually place an order for the set just yet. Amazon Japan will open pre-orders on December 7, and will likely ship in February given that the Piranha Plant amiibo is included. Another important tidbit: only 50 units will be produced.
Leave a Reply