Among Us Nendoroid, Nia figure, Ace Attorney Nendoroids, and more shown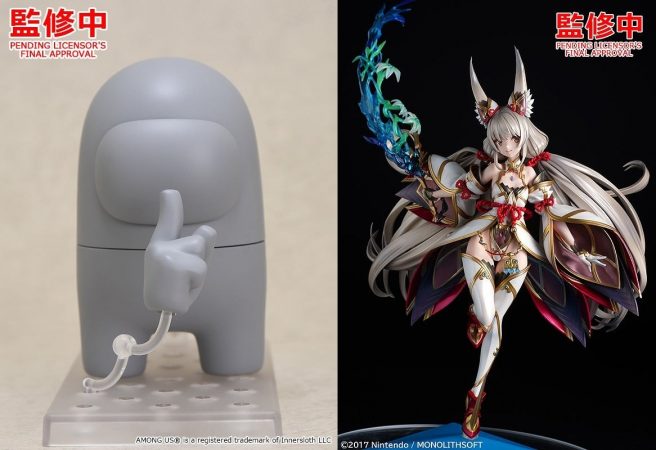 At Wonderful Hobby Life For You!! 34 today, the latest news surrounding figures was shared, including the reveal of a Nendoroid for Among Us.
The Among Us Nendoroid will take the form of the crewmate everyone knows and loves. As another update, we have a look at the final version of the 1/7 scale figure for Nia from Xenoblade Chronicles 2 which we got a first look at earlier in the year. Also included at the show are Nendoroids for Phoenix Wright and Miles Edgeworth from Ace Attorney, a Nendoroid for Arthur from Ghosts 'n Goblins Resurrection, figma for Demi-fiend from Shin Megami Tensei III: Nocturne HD Remaster, 1/6 scale figure for Reisalin Stout from Atelier Ryza, 1/7 scale figure for Sophie Neuenmuller from Atelier Sophie, and Sakuna: Of Rice and Ruin long cat miniature figure.
Here's a look at the full set of figures, including the Nendoroid for Among Us:
Note that these figures are at various points of production, meaning some are closer to completion while others are further off. Also, some don't have color yet, but we'll have new looks at them later down the line. Release dates and pre-orders haven't opened yet, but we'll keep you updated on all of the notable figures in the future.
Leave a Reply