Animal Crossing: New Horizons – new details revealed from 1.3.0 update datamine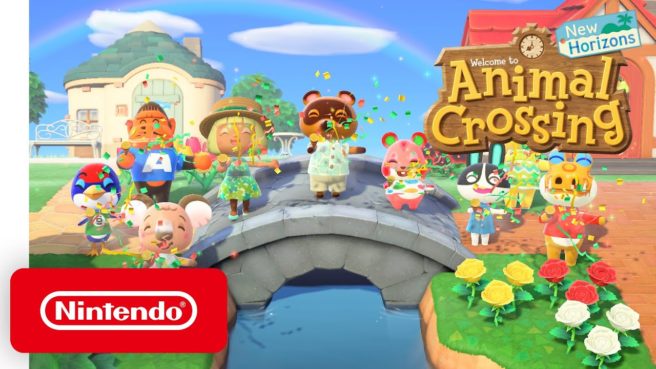 Animal Crossing: New Horizons received its new 1.3.0 update this week, and as is tradition, some fans have taken a closer look at the code to see what else can be gleamed aside from what Nintendo officially announced. Reliable dataminer Ninji has passed along quite a bit of interesting information from the patch.
One of the more interesting points concerns a change in how NPCs spawn. Ninji highlights that Leif, Saharah and Kicks are no longer guaranteed every week, so players should now see a far more even spread of visitors. Gullivarrr (pirate Gulliver) can also appear if you've bought a wetsuit. With version 1.2.0, if players met all requirements met, they had three guaranteed NPCs and two free weekday slots, with five NPCs vying for those slots. Now with version 1.3.0, there are five weekday slots, with nine NPCs vying for them, which should prevent the situation where unlucky players miss out on one NPC for weeks on end.
Ninji shared additional information about how NPCs spawn that we couldn't possibly hope to summarize. Thankfully, he was kind enough to put out the following drawing: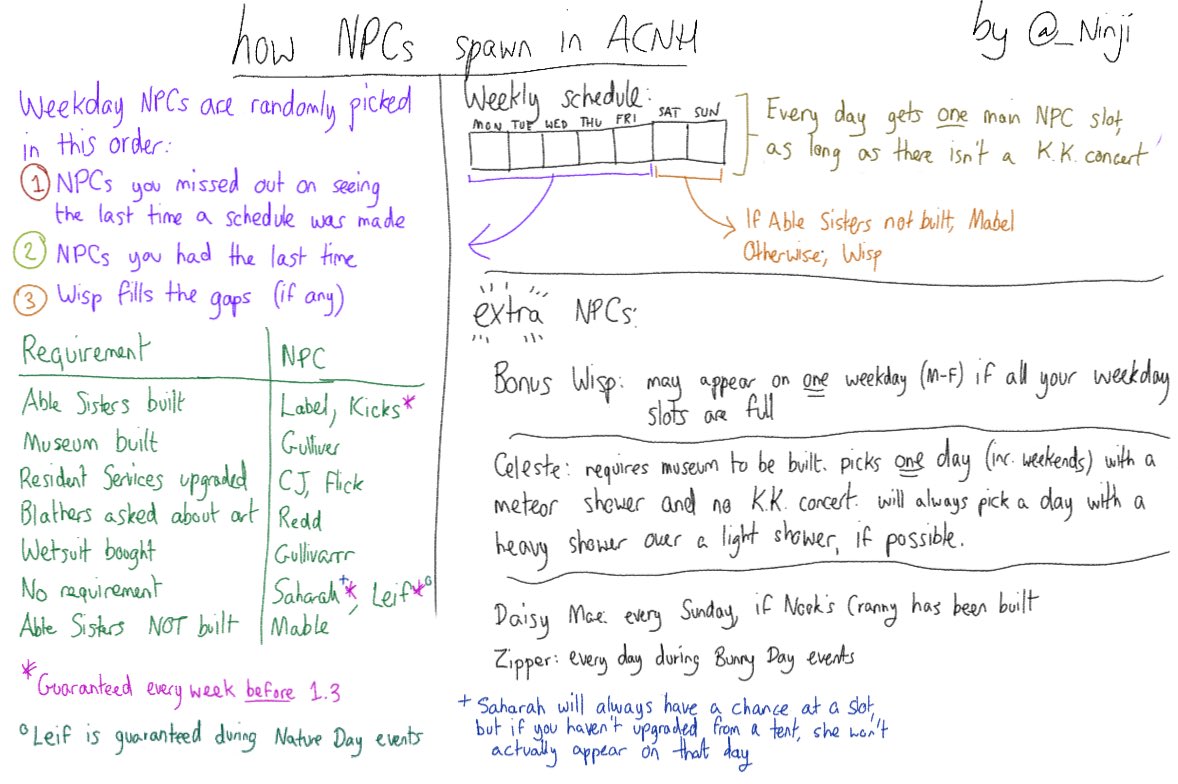 Outside of NPC spawns, data has been added related to save data backups, confirming that this is something Nintendo is actively working on. Note that it can't actually be accessed in any form and all text is only in Japanese for the time being.
Other highlights from the datamine include:
– More references internally to Dream Suite features
– Something unknown ("Vn"), added in the same location that referenced the different kinds of vegetables before
– Weather patterns have changed very slightly, giving you more hours in which stars can appear on the Fine02 and Fine06 patterns (2 of the 3 kinds of light showers)
– Not only has Nintendo changed Fine02 and Fine06, they've also changed the way light meteor showers work
– Stars now appear in all hours from 7 PM – 4 AM, not just those with clear/fine weather
– Saharah can now apparently sell multiple items at once
– On bug-off and fishing tourney days, the KK Slider concert is now moved to Sunday rather than Friday, so you won't lose Friday's NPC slot that week
– You can have both Gulliver and Gullivarr within the same week, but not on consecutive days
Finally, here's a look at the Mermaid Furniture set and the materials required to craft them (via yuecrossing) as well as the new pirate items from Gulliver (via teeloKriPlayAC):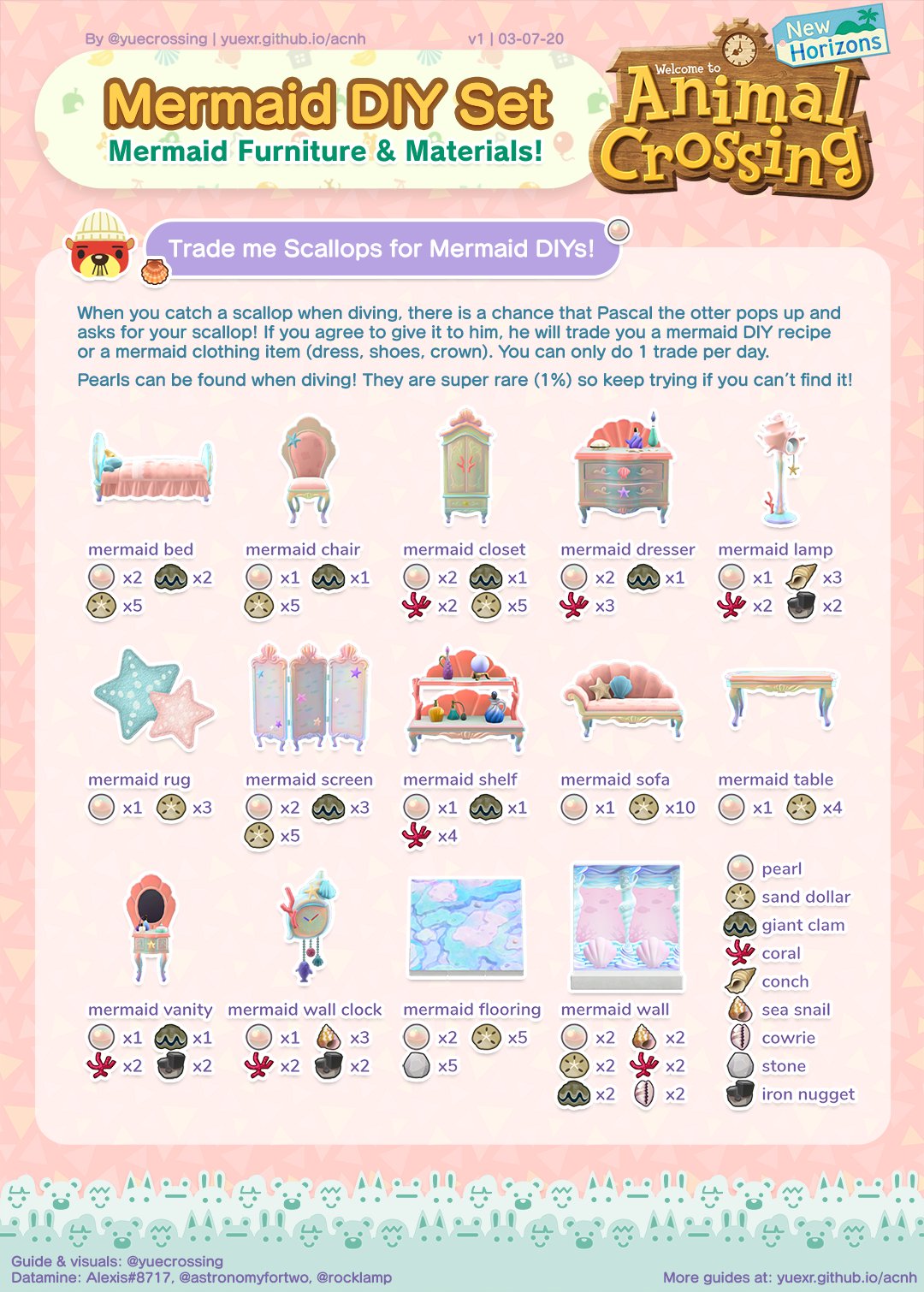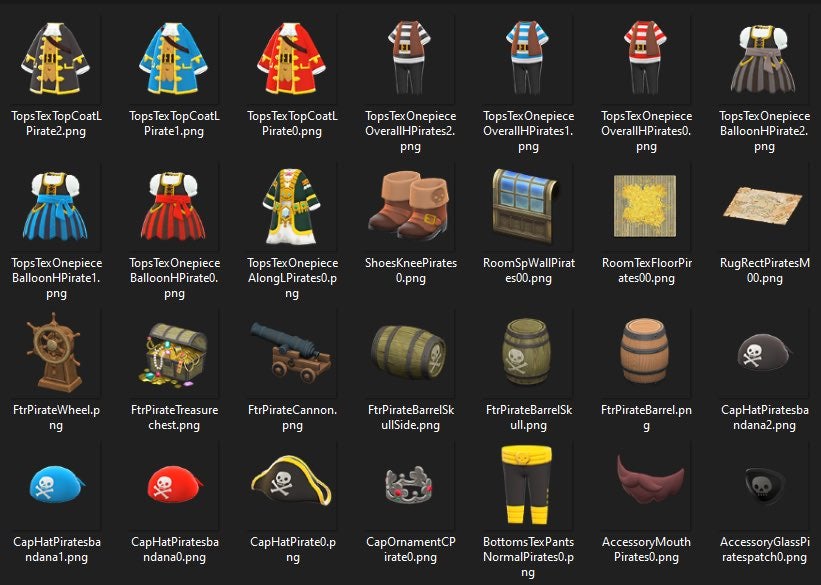 Animal Crossing: New Horizons' newest update, which launched on Thursday, added new elements like diving. We have more information about version 1.3.0 here and the patch notes here.
Leave a Reply