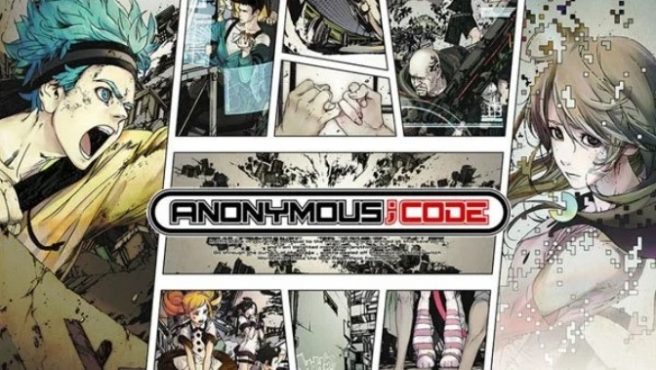 Spike Chunsoft is localizing Anonymous;Code for English fans in the west, the company revealed at Anime Expo 2022 today. The game will be available in North America and Europe in 2023.
Anonymous;Code, the latest entry in the Science Adventure series following titles like Steins;Gate, will be sold both physically and digitally. With the boxed release, fans will be able to pick up the special Launch Edition. Each unit includes a steelbook – the finalized design for this will be showed soon.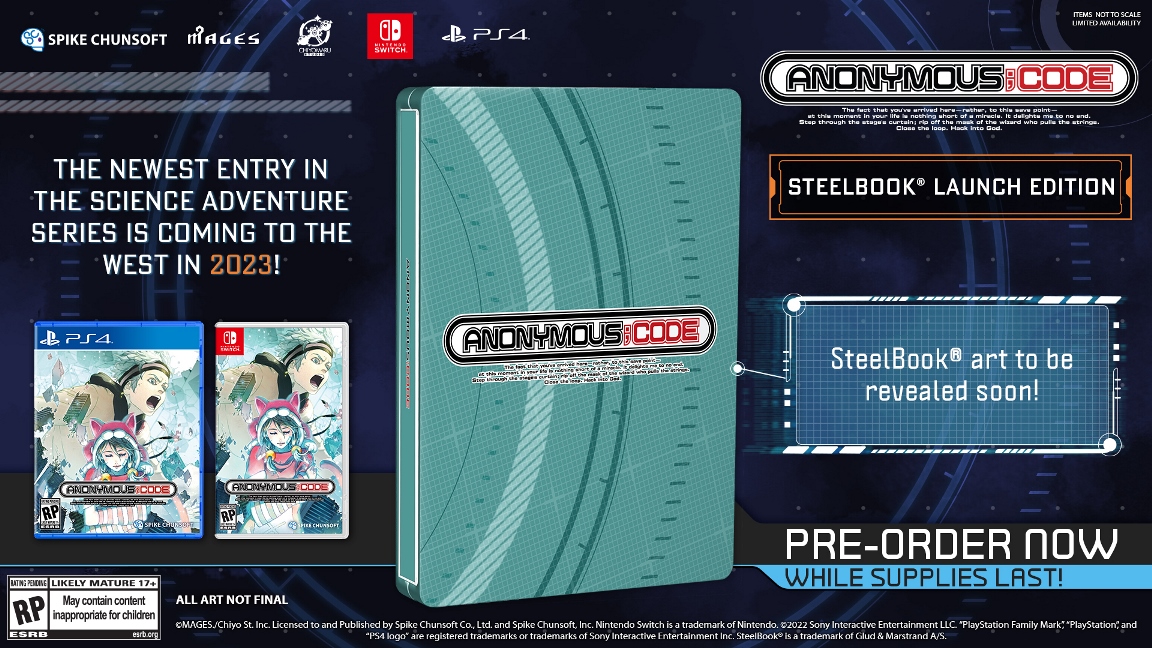 Here's an overview of the game, courtesy of Spike Chunsoft:
The highly-anticipated Science Adventure Series Anonymous;Code is coming to the West in 2023. This is the latest work by Steins;Gate creator Chiyomaru Shikura, in collaboration with returning staff from the Science Adventure Series. Experience the story of the hackers who will rewrite the future.

2037. Nakano, Tokyo.
Pollon Takaoka is caught up in a tangle of plots as a result of his encounter with the mysterious girl Momo and faces a major event that shakes the world. Play with Pollon and help him to hack the myriad branches of reality and "load" the ending that saves the world!
A trailer for Anonymous;Code can be viewed below.
Anonymous;Code will initially debut for Switch in Japan on July 28, 2022.
Leave a Reply