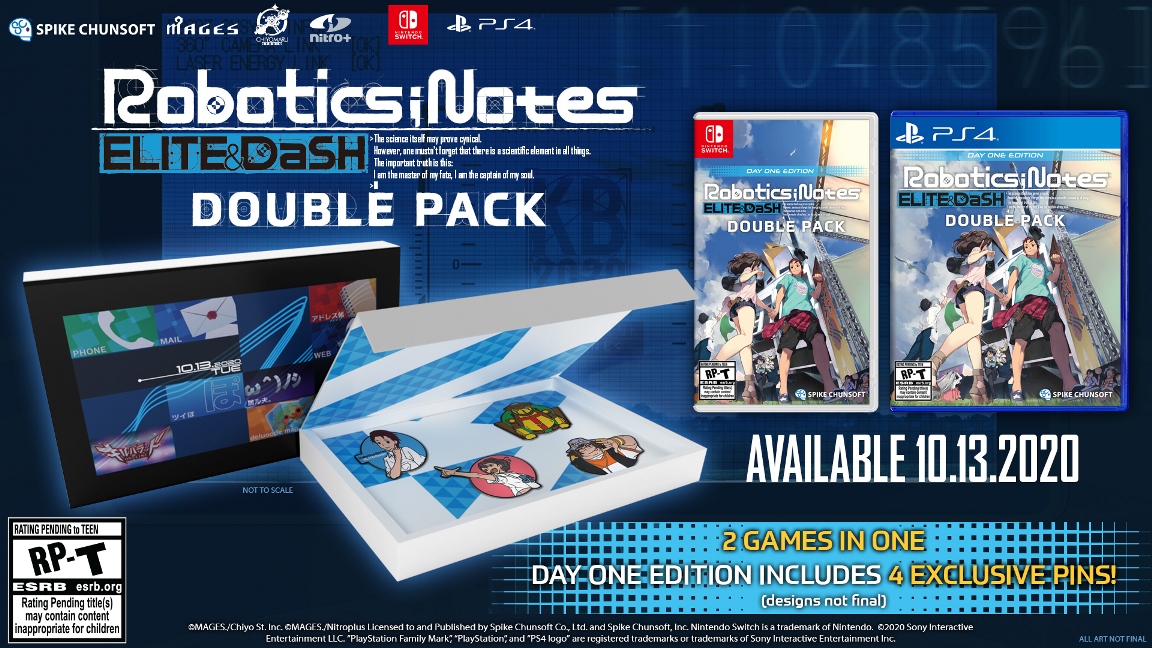 Update: Bumped to the top. This has now been officially announced with a confirmed October 13 release date. We have the full details and trailer below.
---
Original: Spike Chunsoft will release the Robotics;Notes Elite & Dash Double Pack on Switch, according to an Amazon listing.
Robotics;Notes Elite and Robotics;Notes Dash were previously confirmed for localization. Based on today's listing, both will now be sold physically in a single package.
Amazon lists an October 13 release date for Robotics;Notes Elite & Dash Double Pack. You can pre-order a copy here.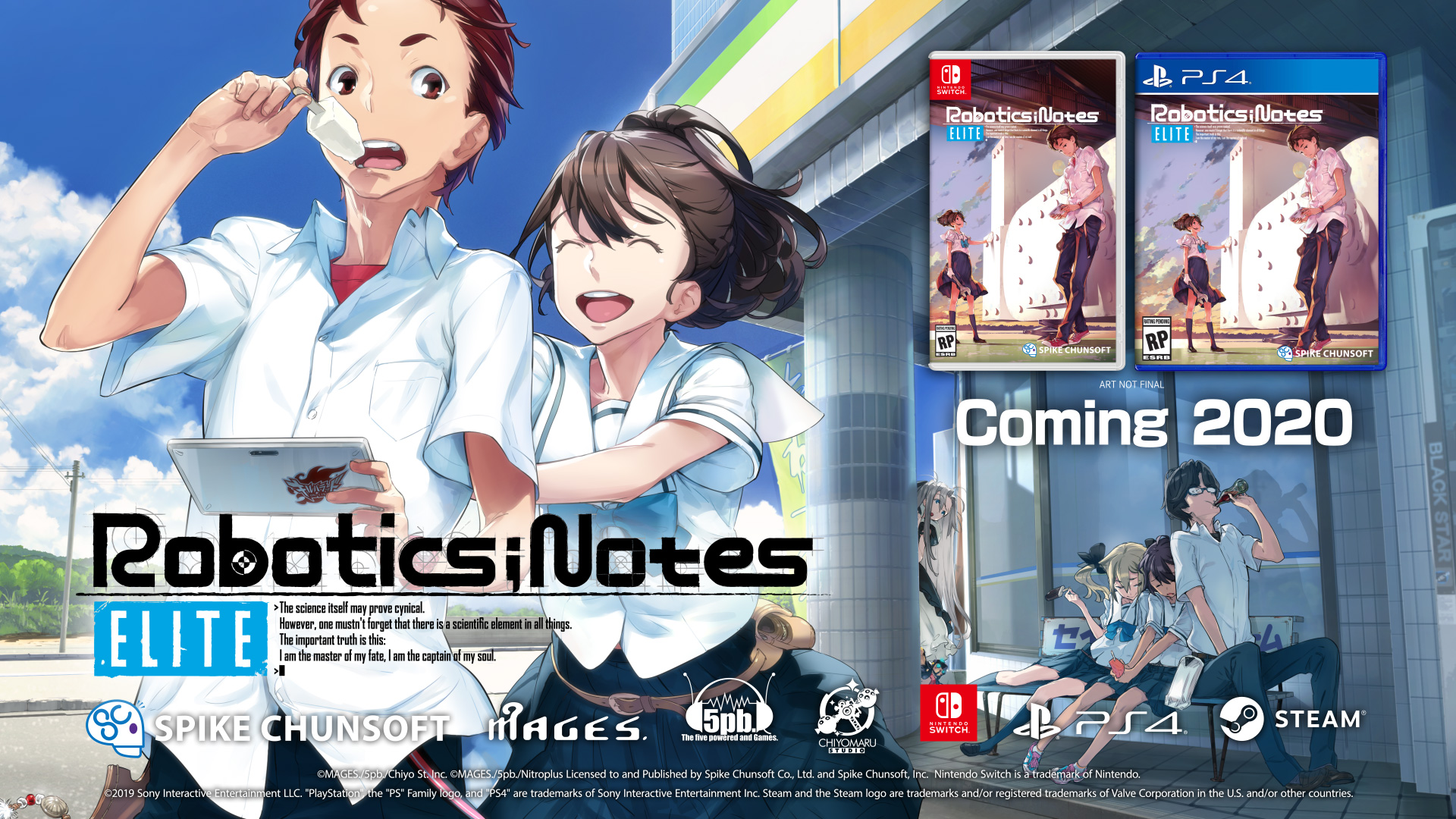 In July of last year, Spike Chunsoft announced that Robotics;Notes Elite would be released in the West with a targeted release date of "2020". Since then, the publisher has been silent on the game's release outside Japan. However, it seems like we might be fairly close to a release of the visual novel as it has recently been rated by the ESRB. The game received a "Teen" rating for the North American market. Here's the ESRB's full rating description for the game:
This is an adventure game in which players follow the story of a high-school student solving a mystery involving robotics. As players progress through the narrative, they may encounter instances of violence: a man pointing a gun at characters; a woman jumping off a cliff (off-screen) to her death; a woman pointing a gun at her head. In some sequences, players can briefly engage in robot battles, as players enter commands (e.g., on-screen prompts) to see attacks performed. In a handful of sequences, blood is seen pooling underneath a character's leg and staining a man's hands. The game also contains references to sexual material in the dialogue (e.g., "This sl*t is trying to be sexy"; "Mitsuhiko, you're gonna get sued for sexual harassment"; "You put sleeping pills in this, didn't you? Then while I'm asleep, you're gonna have your way with me"; "If possible, I wanted to gaze upon your nude bod for a little longer."). The word "sh*t" appears in the game.
Usually a game receiving an age rating means that its release is somewhat close. Hopefully there'll be an official announcement soon. The game's sequel, Robotics;Notes Dash, was also announced for a Western release alongside Elite, but so far it hasn't received an age rating.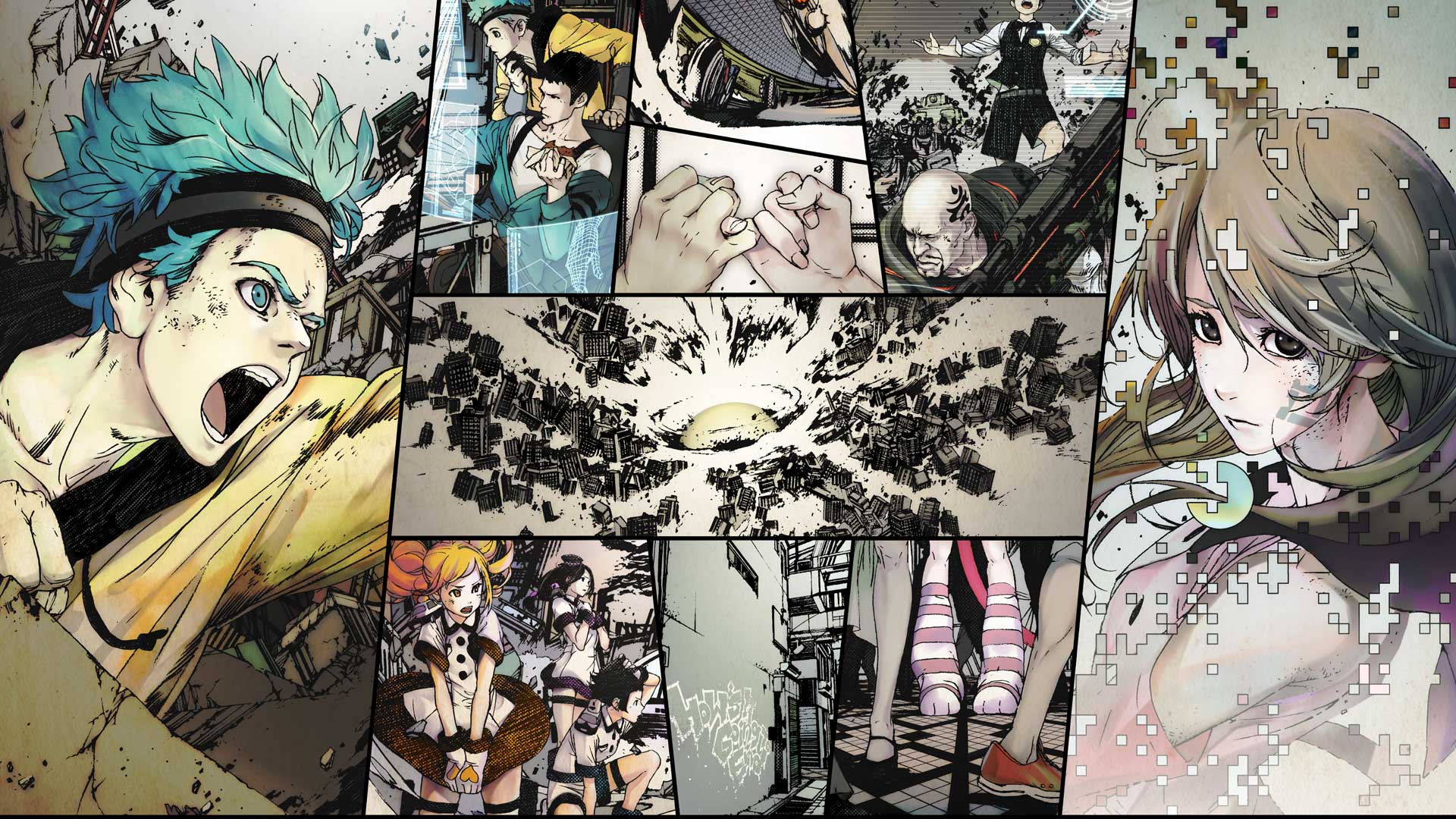 Today, Mages issued a brand new trailer for Anonymous;Code. The company also confirmed that the science adventure visual novel will arrive next winter in Japan.
Here's the latest video:
Switch is getting another Steins;Gate game in Steins;Gate 0 Elite. Mages announced the new project today, but neglected to share concrete information. Expect it to be another visual novel-styled experience.
Here are the first couple of images: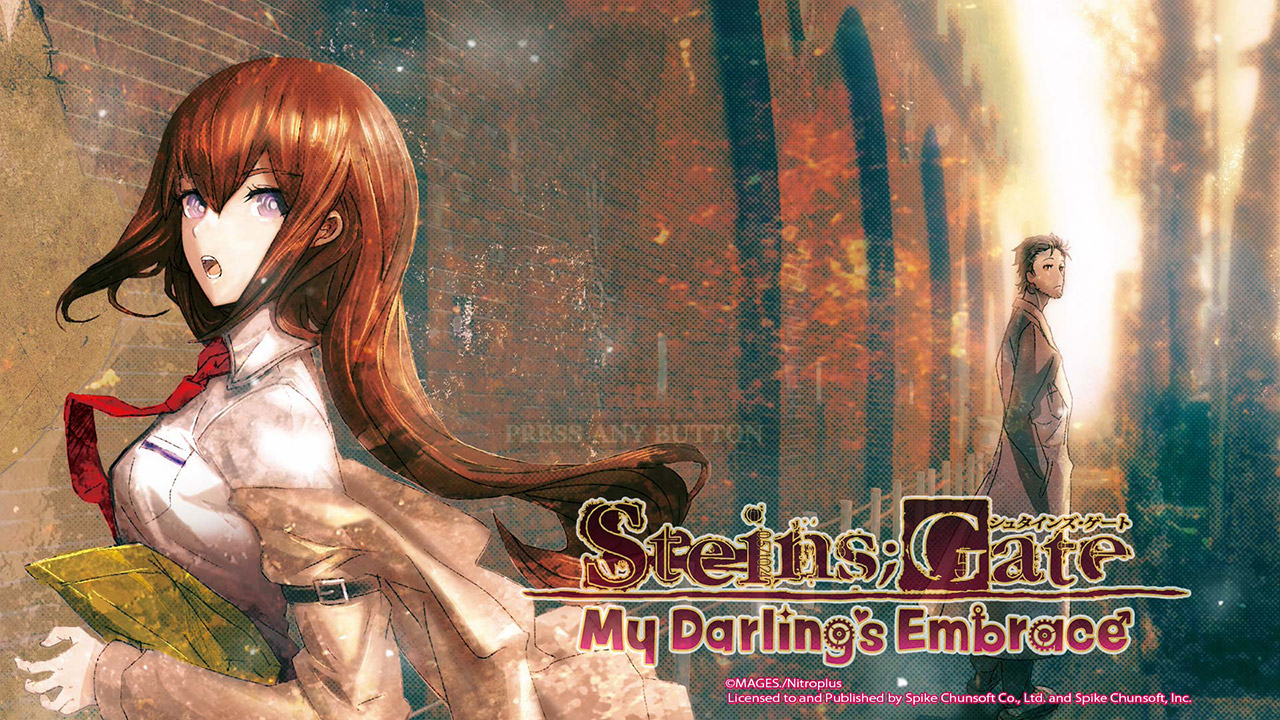 Yesterday, the visual novel Steins;Gate: My Darling's Embrace launched for Switch in the west. Have a look at some footage in the video below.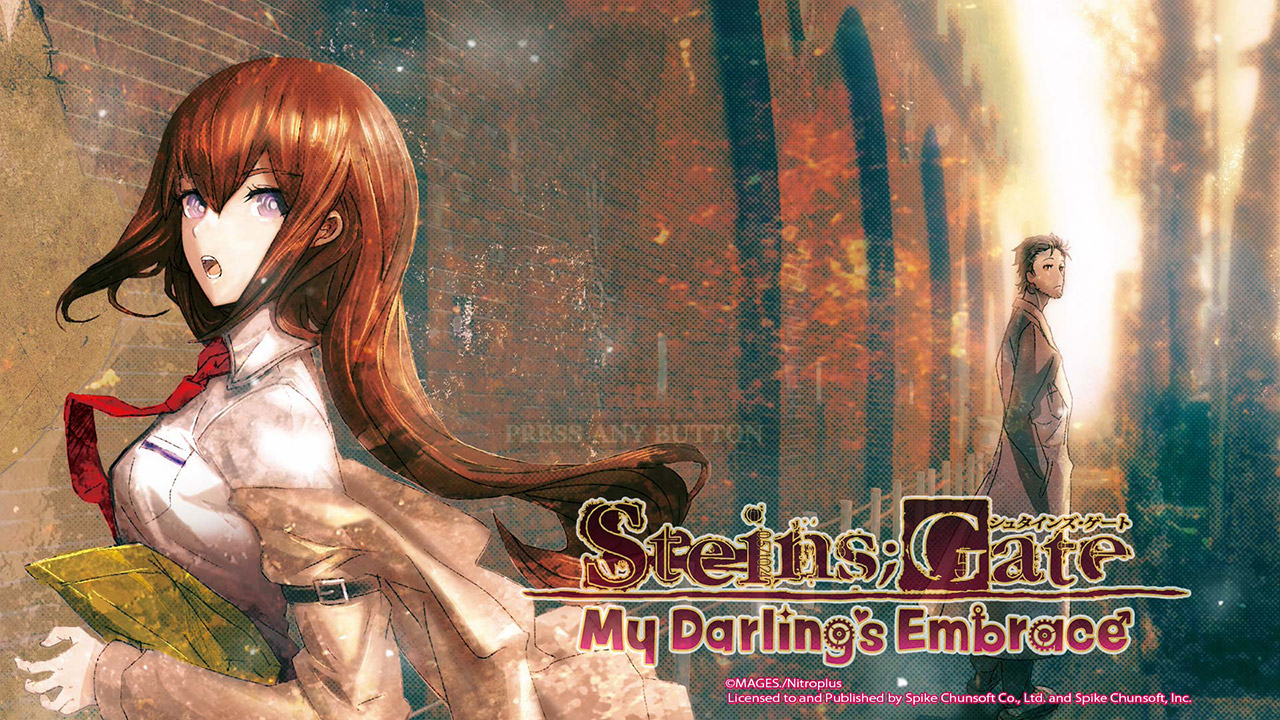 Update: Steins;Gate 0 also received a stealth release on Switch for the same price. We've updated this post accordingly with the proper information.
---
Original: Spike Chunsoft has just stealth-released the visual novel Steins;Gate: My Darling's Embrace for Switch. It's out now digitally on the eShop for a launch price of $26.99 (regularly $29.99).
Steins;Gate: My Darling's Embrace originally released on Xbox 360 in Japan several years ago where it was known as Steins;Gate: Hiyoku Renri no Darling. The title was also included with Steins;Gate: Divergencies Assort, which came to Switch in Japan back in March. This is the first English release.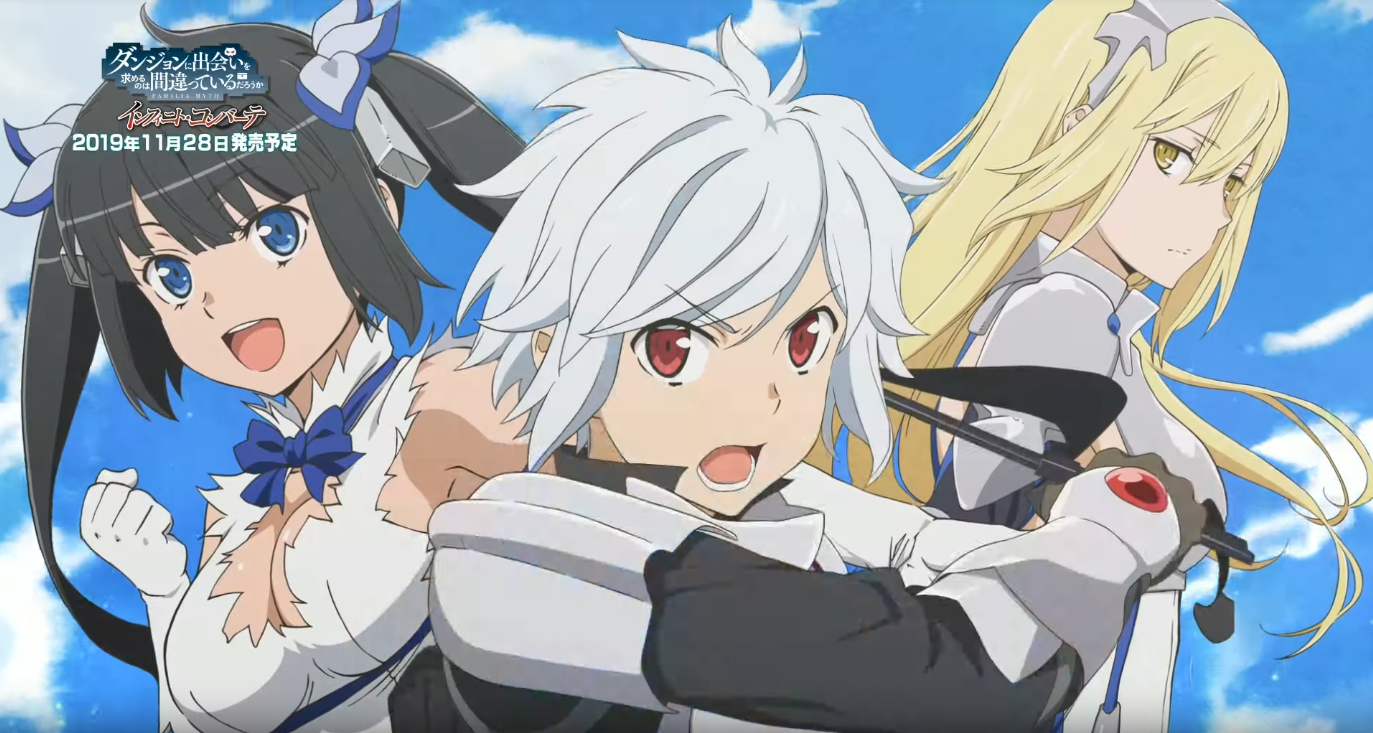 5pb. released a new trailer for Is It Wrong to Try to Pick Up Girls in a Dungeon? Infinite Combate, which you can watch below:
The game based on the popular anime series will be released on November 28 in Japan. The Southeast Asian version of the game, which launches on the same day, will include English text support.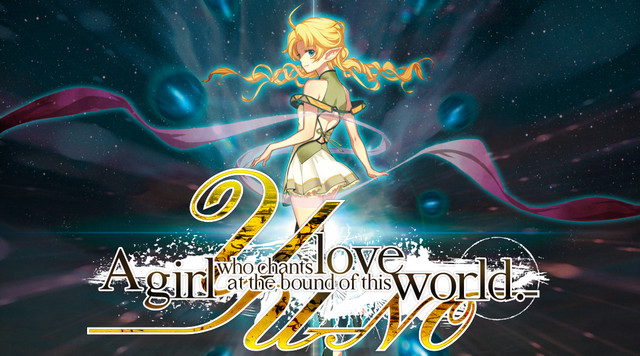 Spike Chunsoft has debuted a new trailer for YU-NO: A Girl Who Chants Love at the Bound of this World. Watch the video below.
YU-NO: A Girl Who Chants Love at the Bound of this World launches for Switch on October 1 in North America and October 4 in Europe.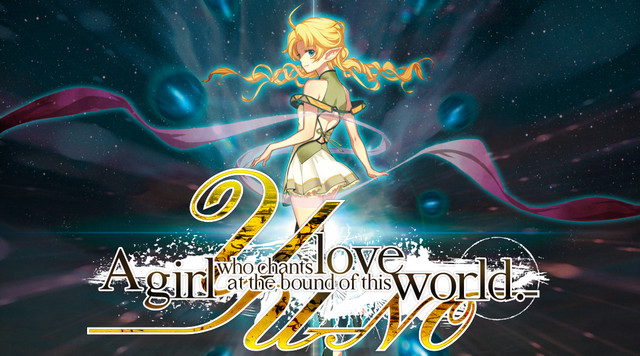 Back in May, it was confirmed that 5pb.'s visual novel "YU-NO: A girl who chants love at the bound of this world" would be getting a North American release. Today, Numskull Games announced that they will publishing the game in Europe and Australia. The game will be released in these territories on October 4; the North American release date is October 1. The game will be getting both a physical and a digital version. There's no word yet on the limited edition the North American market is receiving.
Head past the break for the full press release from Numskull Games: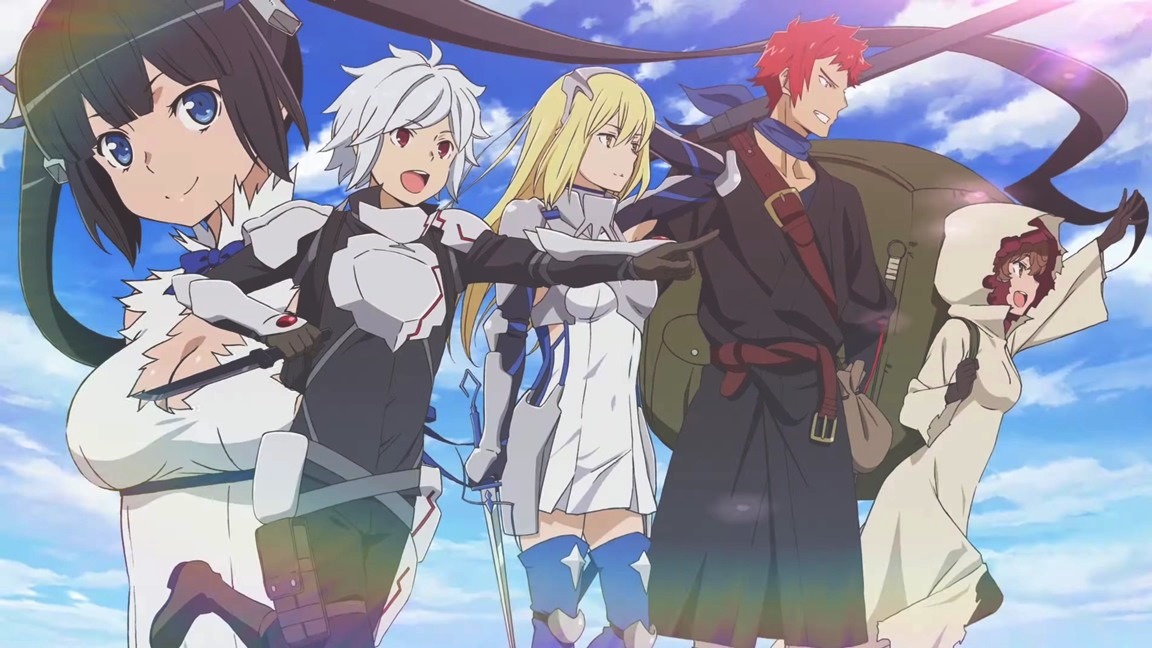 5pb. has shared the opening movie and a new commercial for Is It Wrong to Try to Pick Up Girls in a Dungeon? Infinite Combate. Find both videos below.