Another round of 2020 Nintendo Hallmark ornaments revealed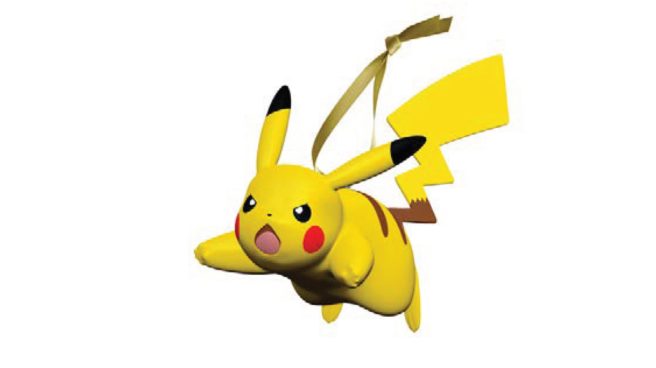 This week gave us a first look at Nintendo ormanents Hallmark is planning for 2020. While it was initially thought that we'd only be seeing 8-bit renditions of Mario, Luigi, and Donkey Kong, there are a few more products in store.
Hallmark's 2020 DreamBook reveals even more upcoming Nintendo ornaments. For Pokemon, we'll be seeing a Poke Ball and Pikachu. On top of that, a NES console and gold Zelda cartridge are in the works. Yoshi tops things off with a Mario Kart-inspired look.
Here's the relevant page from the DreamBook, which also shows off some other gaming-related ornaments: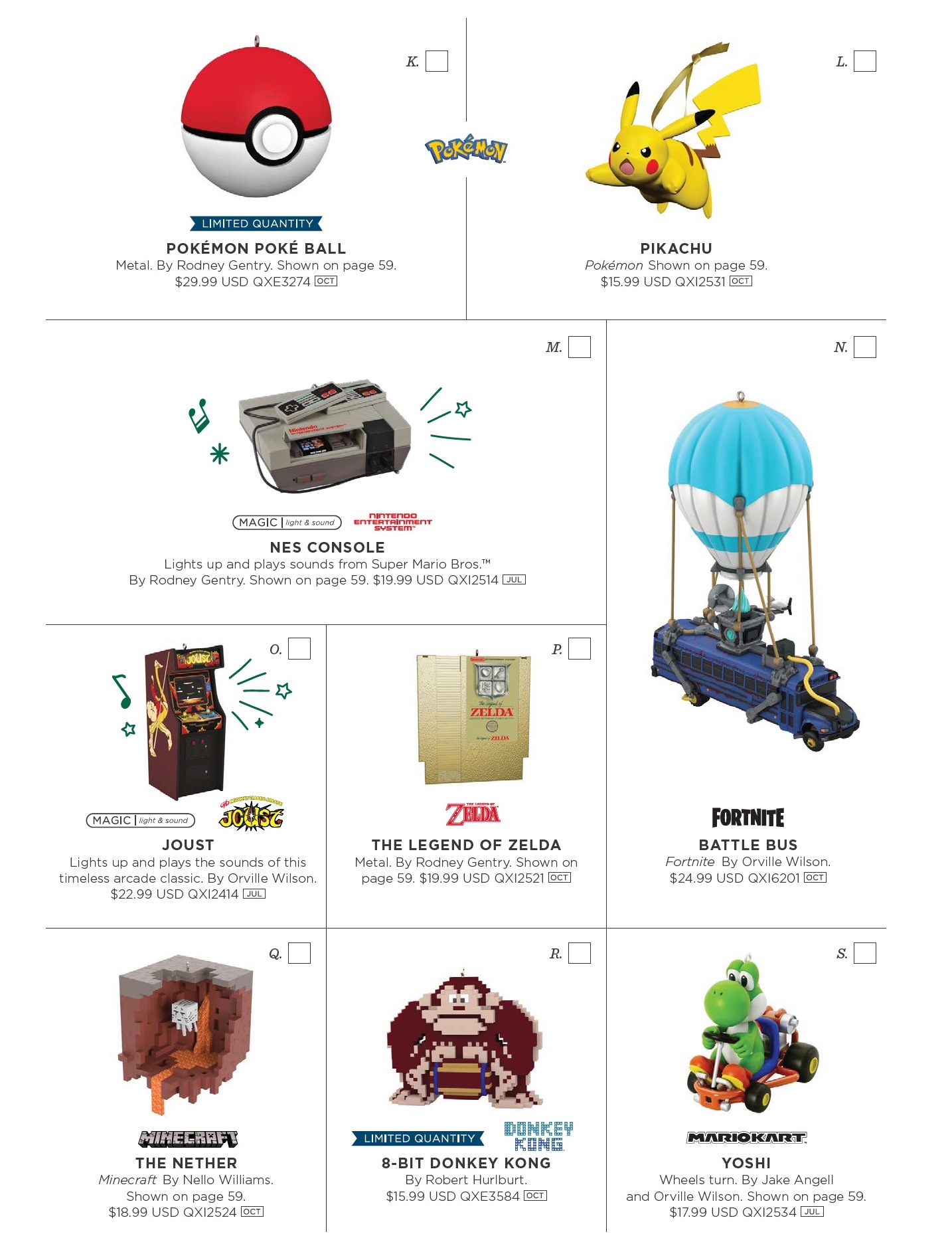 Leave a Reply