Another Snake Pass Switch vs. PS4 comparison + frame rate test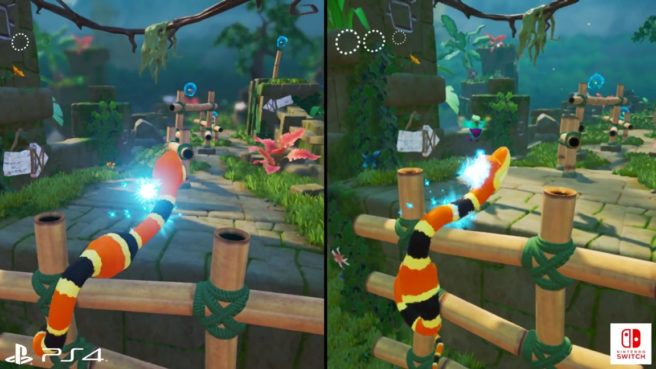 Following up on the Snake Pass Switch vs. PS4 comparison posted last night, the folks over at Digital Foundry have come out with their own analysis of the two versions. Switch manages to stack up pretty well on the whole.
On Switch, a few graphical effects are missing and the game runs at a native 1200×675 resolution while docked (in comparison to the PS4's 1536×864). Both versions are locked at 30 FPS. Unfortunately, the Switch release has some frame-pacing issues, but it's nothing overly major and could be addressed in a future patch.
Here's the full analysis from Digital Foundry:
Leave a Reply