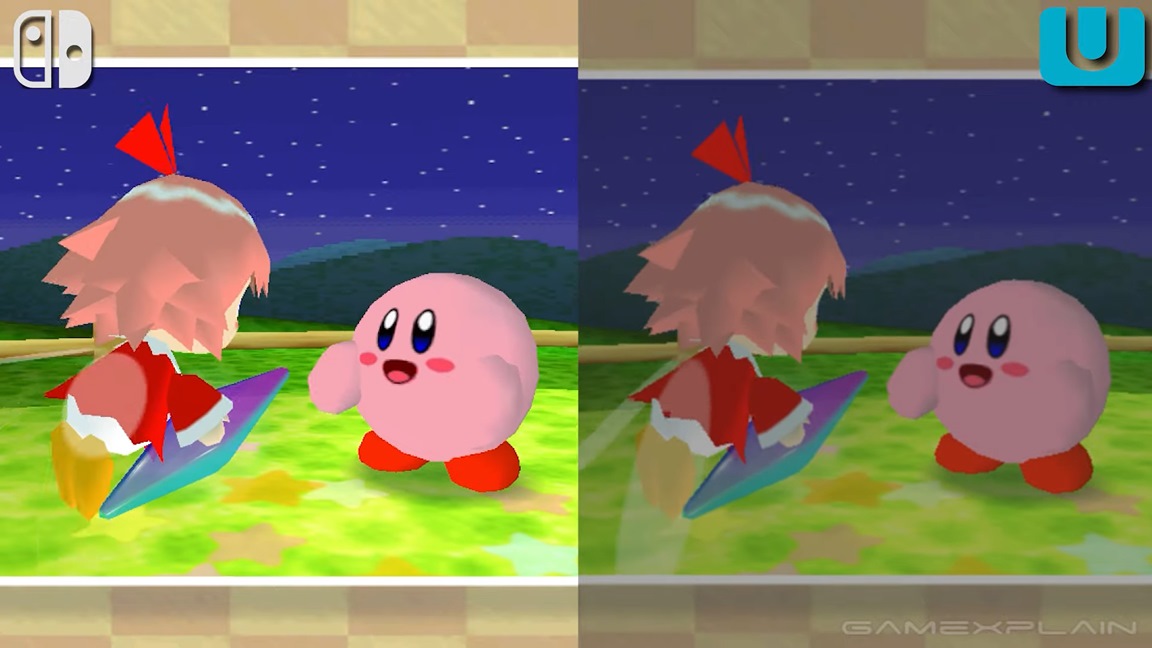 Kirby 64: The Crystal Shards just debuted on Nintendo Switch Online, and we now have a look at how this version compares to the N64 original and Wii U Virtual Console release courtesy of GameXplain. Switch vs. N64 is shown first, followed by Switch vs. Wii U.
Like all Nintendo Switch Online classics, Kirby 64 now has the highest resolution possible. And while Wii U made things darker, the brightness is more true to the original on Switch.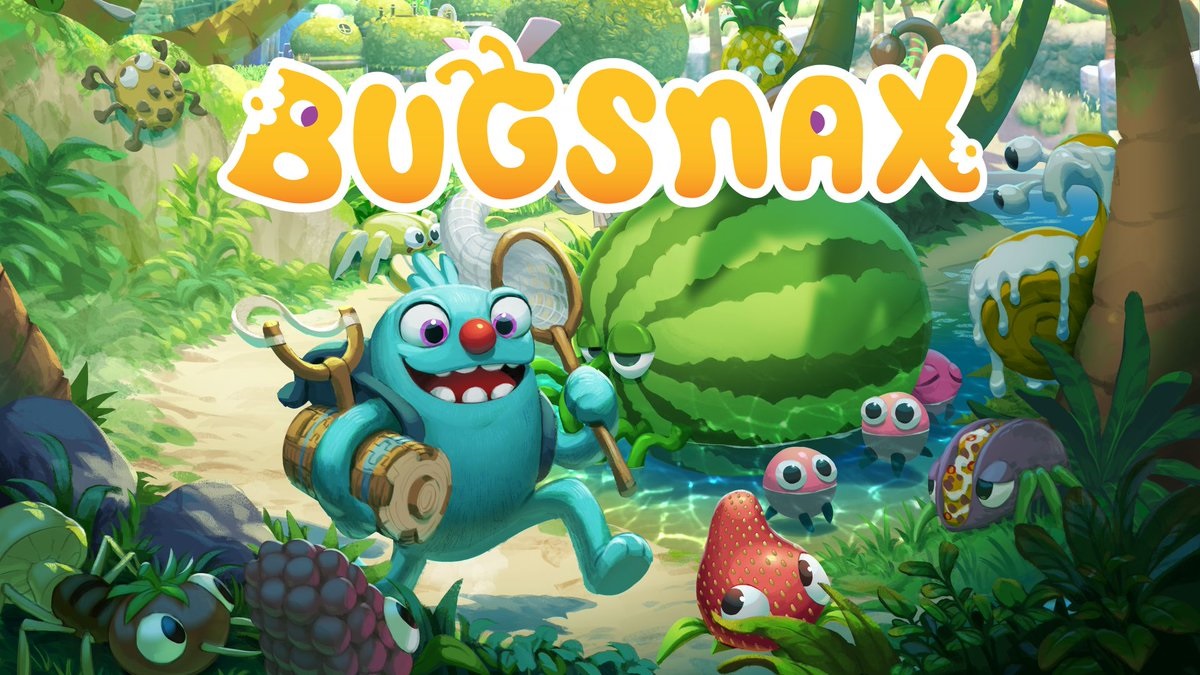 We posted the first screenshots from the Switch version of Bugsnax last week, and we now have a few comparison images showing how the game stacks up to the PC version.
Overall, Young Horses seems to have done an admirable job with the game on Nintendo's console. The visuals are overall quite similar, but the resolution has been lowered on Switch. Right now players can expect Bugsnax to run at 720p on the hybrid system at 30 frames per second.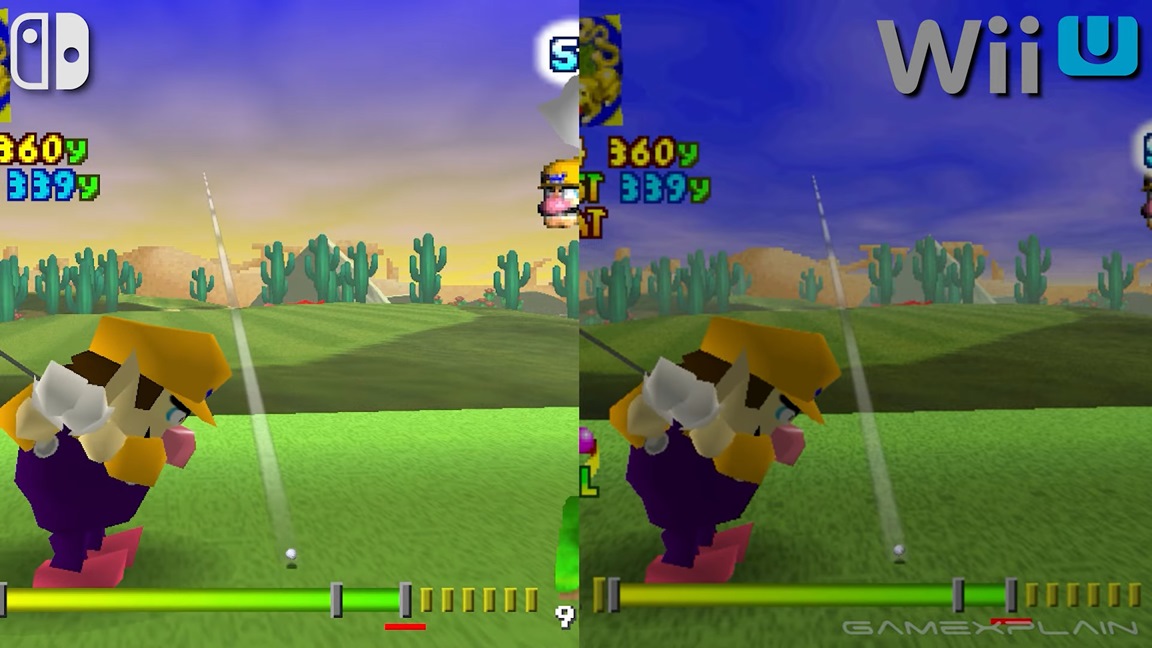 Mario Golf debuted on Nintendo Switch Online today, and GameXplain has now put together a graphics comparison that includes Wii U and N64. We first get to see how things stack up between Switch and N64 before moving over to Switch and Wii U.
It's clear that Mario Golf produces the clearest image on Switch. For one thing, the resolution the highest. The action was also much darker for the Wii U Virtual Console release, which has been fixed this time around.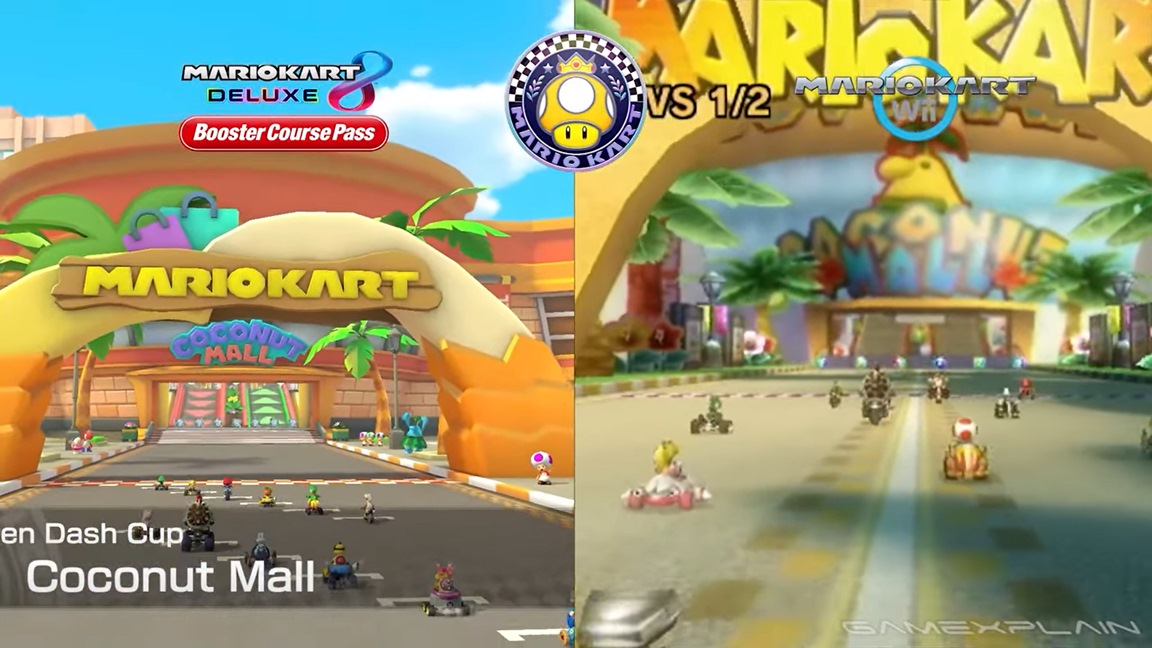 Thanks to GameXplain, we have a new graphics comparison video for the Mario Kart 8 Deluxe Booster Course Pass DLC.
The footage shows off all of the included tracks in the first wave compared to their original counterparts. Paris Promenade (Tour), Toad Circuit (3DS), Choco Mountain (N64), Coconut Mall (Wii), Tokyo Blur (Tour), Shoom Ridge (3DS), Sky Garden (GBA), and Ninja Hideaway (Tour) are included here.
Here's the full Mario Kart 8 Deluxe Booster Course Pass DLC graphics comparison video: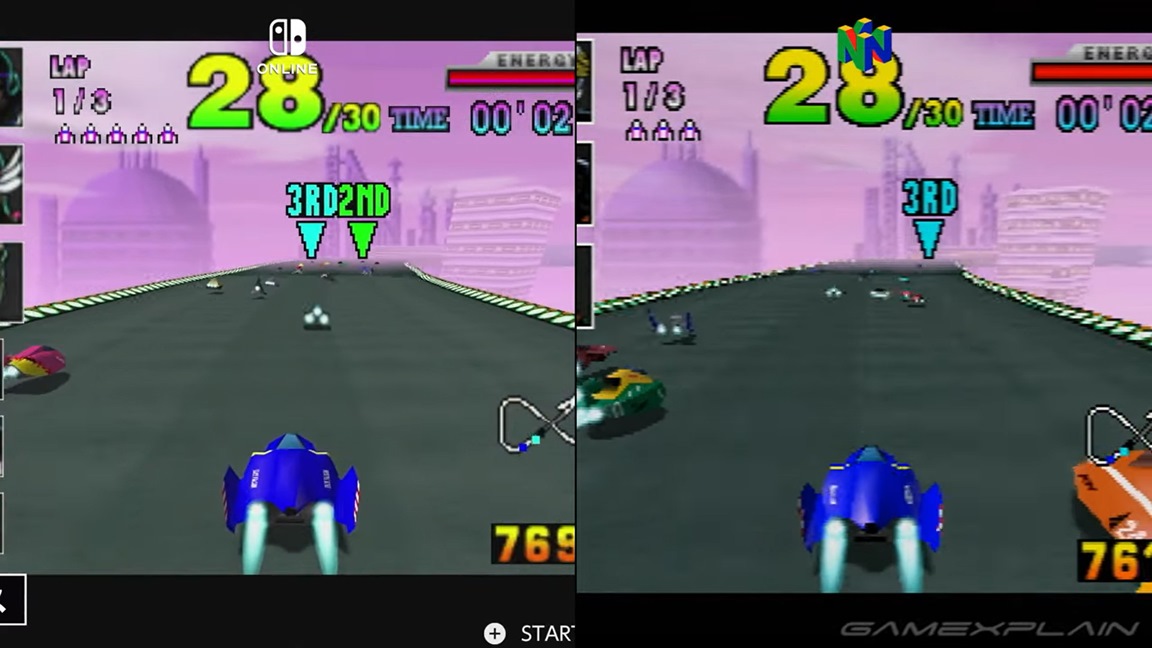 Nintendo provided a first look at F-Zero X on Nintendo Switch Online when it announced the game's release date for the service a short while ago, and a new video from GameXplain compares this version to the N64 original.
F-Zero X originally released on the N64 in 1998. It has since appeared on the Wii Virtual Console.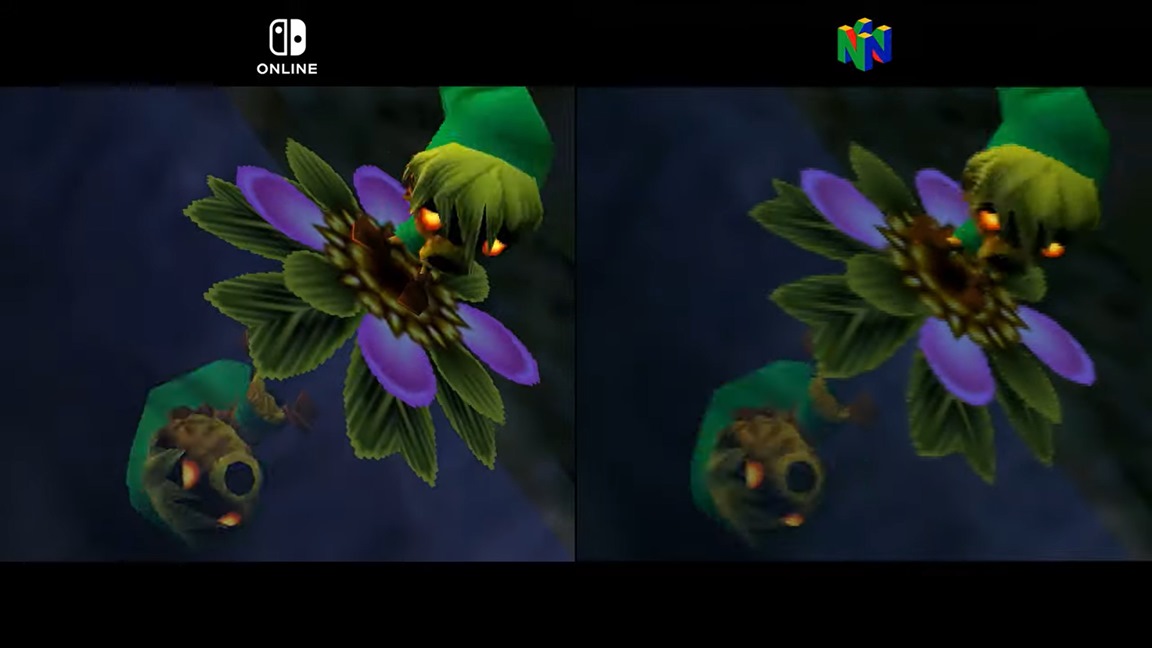 GameXplain has put together a new comparison video for The Legend of Zelda: Majora's Mask, pitting the new Nintendo Switch Online version up against the N64 original. We're able to see how the two stand together from a graphical perspective.
While both versions are very similar, the Switch edition seems to have a slight advantage thanks to an increase in resolution. Overall you'll be getting a bit of a clearer image.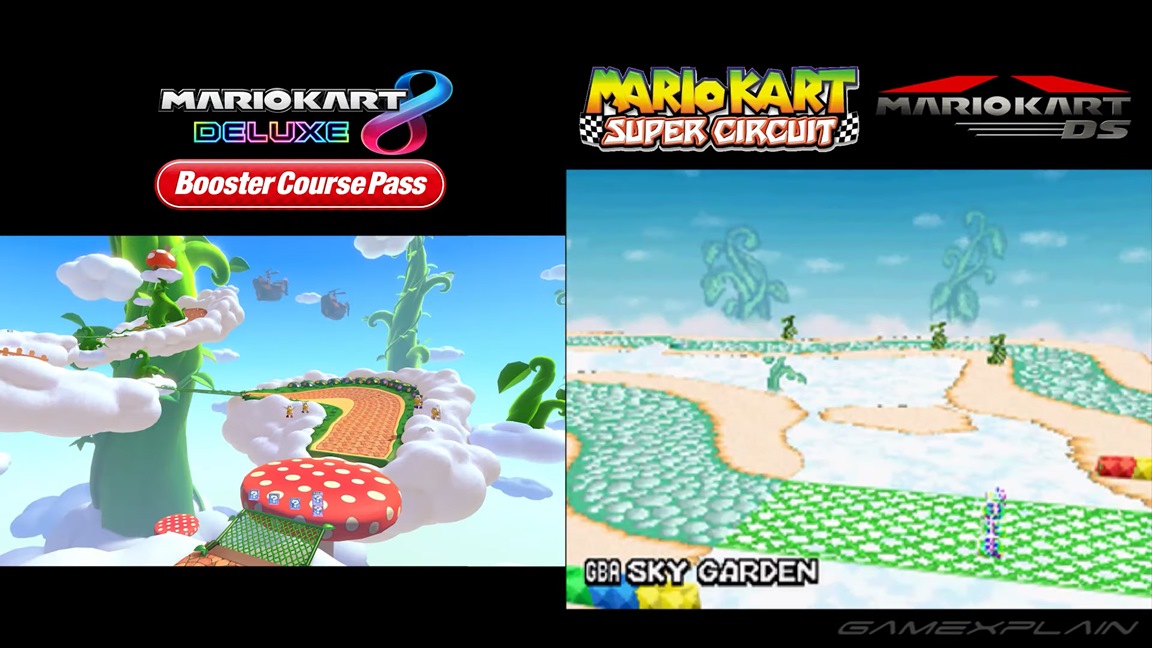 GameXplain has put together a new comparison video for Mario Kart 8 Deluxe's Booster Course Pass DLC.
Yesterday, Nintendo announced that it's revisiting the racer over five years after its original release with new courses. 48 will be made in total spread across six waves.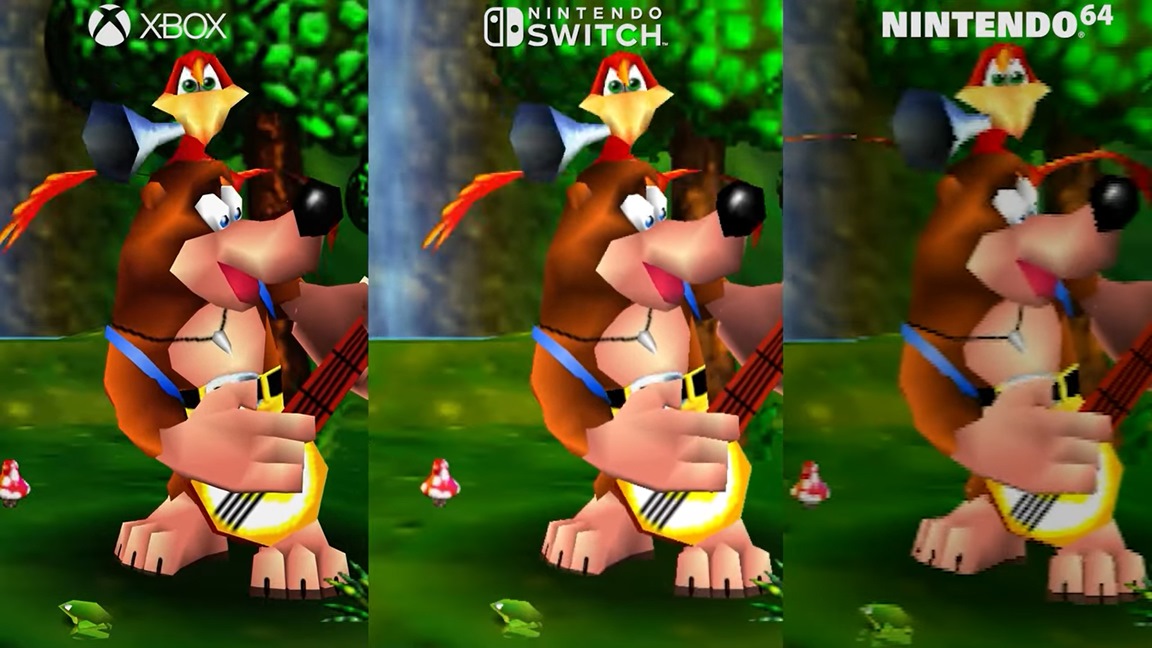 Thanks to GameXplain, we have a new graphical comparison for Banjo-Kazooie on the N64, Xbox, and Switch.
As many fans know, the 3D platformer made its debut on the N64 in 1998. It then saw a remastered version on the Xbox in 2008. The game is now back on Nintendo with its upcoming arrival on the Nintendo Switch Online + Expansion Pack service.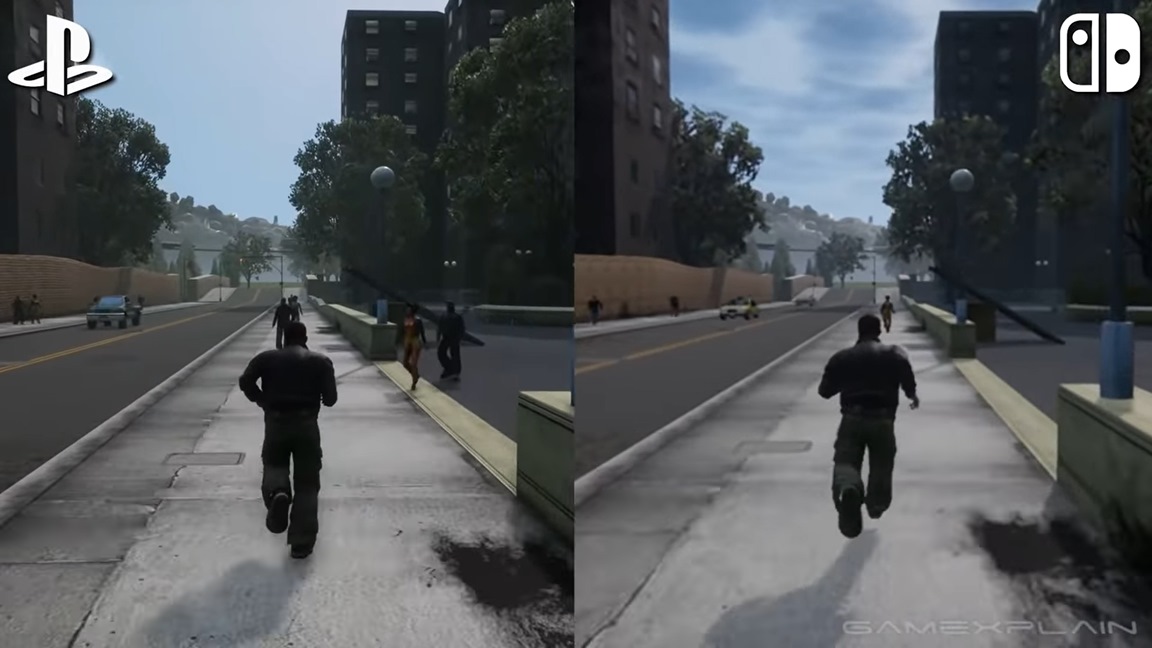 We've got a roundup of news pertaining to GTA: The Trilogy – The Definitive Edition, including updates, a Big Head mode, and a comparison video for the Switch and PS5 versions.
The launch of these remasters have been a little bit rocky to say the least. There have been notable issues across all platforms, but as a Nintendo site, we're naturally focusing on the Switch version. While this is also true for other systems, players on Switch have encountered significant issues with the frame rate and slowdown.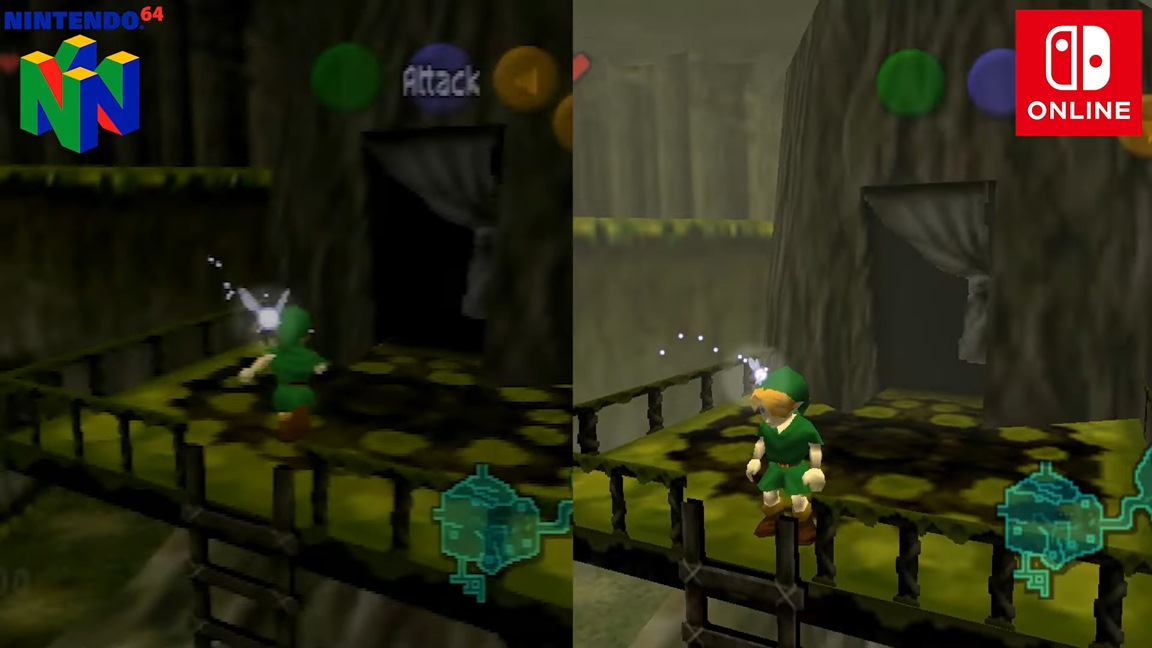 GameXplain has shared a new video comparison for N64 games on Switch and the original hardware.
Last night, the first batch of N64 titles were made available on the Switch Online + Expansion Pack service. GameXplain's video shows off Super Mario 64, Yoshi's Story, Zelda: Ocarina of Time, Mario Kart 64, Star Fox 64, Dr. Mario 64, and Mario Tennis. Strictly from a visual perspective, titles seem to be brighter on Switch. However, some players have complained about fog on Nintendo's current console, particular when it comes to Zelda.