Arcade Archives Baraduke gameplay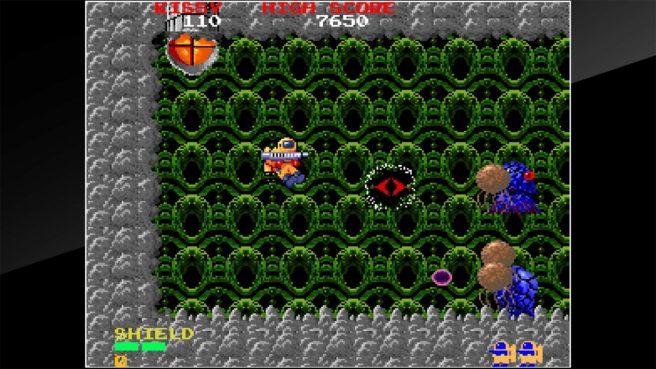 Hamster brought Arcade Archives Baraduke to Switch this week, and we have gameplay thanks to the company's weekly live stream.
Here's some information about the title:
Baraduke is an action game released by Namco (Bandai Namco Entertainment) in 1985. The peaceful, friendly world of Paccet has been attacked by the evil Octy! Make your way through Baraduke, the underground Octy citadel beneath Paccet, and use your Wave Gun and Shield to take out the Octy!

The "Arcade Archives" series has faithfully reproduced many classic Arcade masterpieces. Players can change various game settings such as game difficulty, and also reproduce the atmosphere of arcade display settings at that time. Players can also compete against each other from all over the world with their high scores.
You can check out the gameplay for Arcade Archives Baraduke below.
Arcade Archives Baraduke is up on the Switch eShop. English, German, Spanish, French, Italian, and Japanese languages are included.
Leave a Reply