Arcade Archives Bonze Adventure gameplay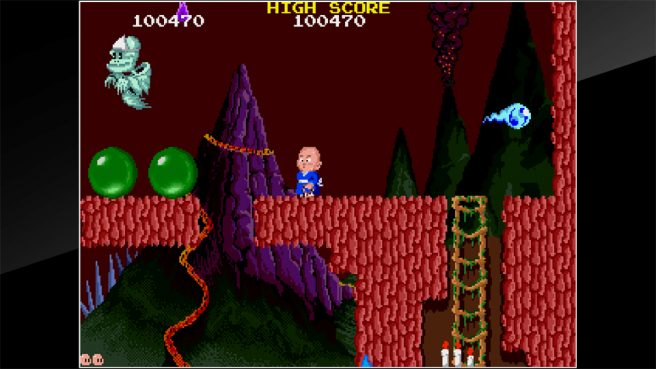 Following the release of Arcade Archives Bonze Adventure on Switch this week, Hamster has shared gameplay. This comes as part of the company's latest live stream.
A bit of information can be found in the following overview:
Bonze Adventure is an action game released by Taito in 1988. Enma, king of the underworld, once kept order in his domain. However, one day, he suddenly lost his mind and plunged the underworld into chaos. This prompts Buddha to ask high priest Kackremboh from the mortal world to exorcise the evil from Enma. Buddha also granted Kackremboh prayer beads as a weapon for his mission, sending him off to battle the demons, ghosts, and even Lord Enma.
You can find the gameplay for Arcade Archives Bonze Adventure below, which starts at the 3:22:00 mark.
Arcade Archives Bonze Adventure can be purchased digitally on the Switch eShop. The language support includes English, French, German, Italian, Spanish, and Japanese.
Leave a Reply