Arcade Archives Bubble Bobble gameplay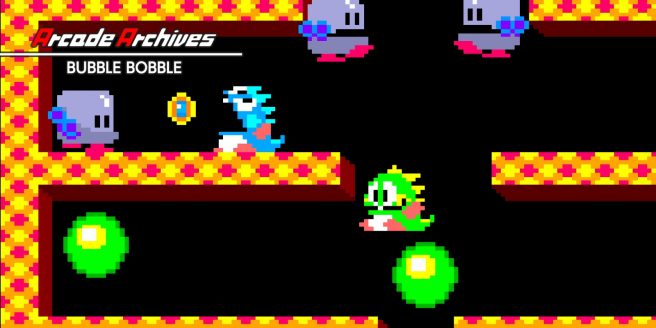 Bubble Bobble is the latest Arcade Archives title on Switch, and we have new gameplay. Hamster showed off the title during a live stream this week.
Here's some information about the release:
Bubble Bobble is an action game that was released from Taito in 1986. Players control the twin Bubble Dragons that are called 'Bubblun' and 'Bobblun', and travel through one hundred different stages. The game became popular and led to a long series of sequels and spin-offs. The main goal of the game is to rescue their girlfriends from the Cave of Monsters.

The Arcade Archives series has faithfully reproduced many classic Arcade masterpieces. Players can change various game settings such as game difficulty, and also reproduce the atmosphere of arcade display settings at that time. Players can also compete against each other from all over the world with their high scores. Please enjoy the masterpiece that built a generation for video games.
We have the gameplay for Arcade Archives Bubble Bobble below starting at 3:40:56 mark.
Arcade Archives Bubble Bobble is up on the Switch eShop. English, German, Spanish, French, Italian, and Japanese languages are included.
Leave a Reply