Arcade Archives Dig Dug gameplay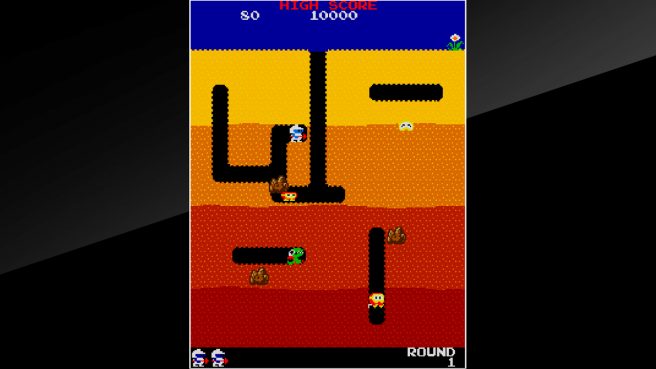 Another classic title graced Switch this week with Dig Dug, the latest addition to the Arcade Archives series. New gameplay has come in that shows it in action.
Below is an overview of the title:
Dig Dug is an action game released by Namco (Bandai Namco Entertainment Inc.) in 1982. Take control of Dig Dug and to spear monsters and pop them with your harpoon. Use rocks to beat multiple monsters at once, collect the vegetable score items, and work to set a new high score!

The "Arcade Archives" series has faithfully reproduced many classic Arcade masterpieces. Players can change various game settings such as game difficulty, and also reproduce the atmosphere of arcade display settings at that time. Players can also compete against each other from all over the world with their high scores.

Please enjoy the masterpiece that built a generation for video games.
And here's the gameplay for Arcade Archives Dig Dug:
Arcade Archives can be found as a digital download on the Switch eShop.
Leave a Reply