Arcade Archives Galaga gameplay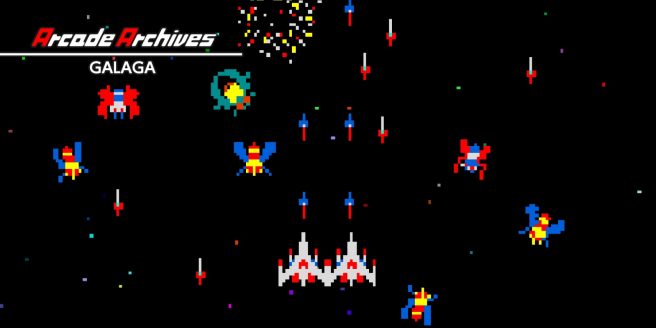 Galaga kicked things off as Hamster's first Arcade Archives game on Switch of 2023, and we have a closer look with new gameplay. As usual, this comes from the company's regular live stream.
An official overview of Arcade Archives Galaga with additional details can be found below.
Galaga is a shooter released by Namco (Bandai Namco Entertainment) in 1981. It is a sequel to Galaxian. This title has a new model of Fighter with rapid-fire missiles facing off with vicious aliens! It also lets you rescue Fighters captured by Boss Galaga tractor beams to form a Dual Fighter for linked dual missile fire.

The Arcade Archives series has faithfully reproduced many classic Arcade masterpieces. Players can change various game settings such as game difficulty, and also reproduce the atmosphere of arcade display settings at that time. Players can also compete against each other from all over the world with their high scores. Please enjoy the masterpiece that built a generation for video games.
Have a look at the gameplay for Arcade Archives Galaga below starting at the 2:26:54 mark.
Arcade Archives Galaga is currently live on the Switch eShop. It comes with English, French, German, Italian, Japanese, and Spanish language options.
Leave a Reply