Arcade Archives Galaxian gameplay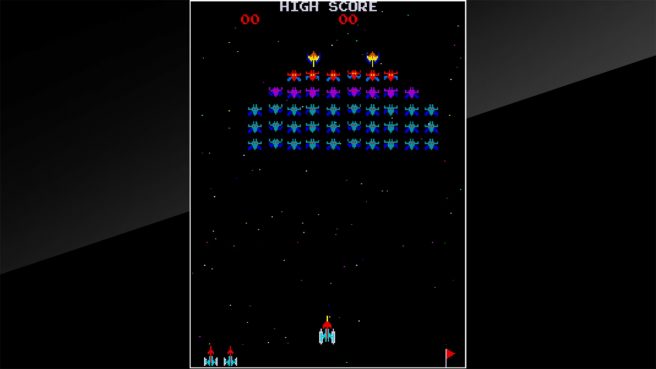 Following the release of Arcade Archives Galaxian on Switch this week, Hamster has showcased new gameplay. The footage comes from the company's latest live stream.
If you're interested in learning more about Galaxian, read the following overview:
Galaxian is a shooting game released by Namco (Bandai Namco Entertainment Inc.) in 1979. You control a Galaxip and shoot aliens that approach you in eerie curves. Aliens during the assault double your score, and the flagship (Galboss) can be shot at in turn, starting with the escort (Red Alien), for a higher score. Deftly dodge enemy aliens and destroy the large formation.
You can see the Arcade Archives Galaxian gameplay below starting at 3:30:41.
Hamster is selling Arcade Archives Galaxian on the Switch eShop. English, French, German, Italian, Japanese, and Spanish languages are included.
Leave a Reply