Arcade Archives Metal Hawk gameplay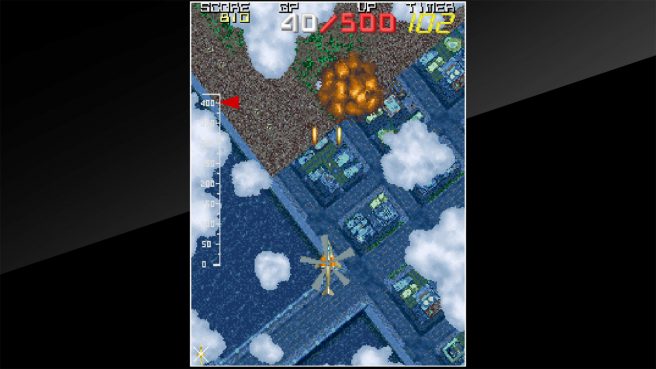 Arcade Archives Metal Hawk released on Switch this week, and we have new gameplay thanks to Hamster's latest live stream.
For a quick recap on what the title has to offer, read the following overview:

Metal Hawk is a shooting game released by Namco (Bandai Namco Entertainment Inc.) in 1988. Earn points by operating your aircraft while changing its altitude and destroying the targets displayed on the radar within the time limit. Search for enemies at a high altitude, and if you find an enemy or enemy base, descend to range and destroy them.

The Arcade Archives series has faithfully reproduced many classic Arcade masterpieces. Players can change various game settings such as game difficulty, and also reproduce the atmosphere of arcade display settings at that time. Players can also compete against each other from all over the world with their high scores. Please enjoy the masterpiece that built a generation for video games.
Find the Arcade Archives Metal Hawk gameplay below, starting at the 3:01:58 mark.
Hamster is selling Arcade Archives Metal Hawk on the Switch eShop. It supports English, German, Spanish, French, Italian, and Japanese languages.
Leave a Reply