Arcade Archives Touki Denshou Angel Eyes gameplay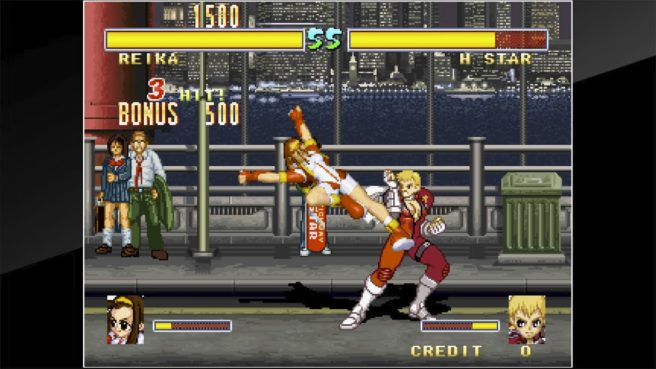 Hamster brought Touki Denshou Angel Eyes to Switch just a couple of days ago as a new Arcade Archives game, and we now have a closer look with a bunch of new gameplay. The title was showcased during a live stream this week.
Learn more about Touki Denshou Angel Eyes in the following overview:
Touki Denshou Angel Eyes is a fighting game released by Tecmo in 1996. The player must win fierce battles against powerful opponents for the title of "Archangel". You can use super special moves and special techniques to gain an advantage in battle when your emotional gauge reaches its peak.

The Arcade Archives series has faithfully reproduced many classic Arcade masterpieces. Players can change various game settings such as game difficulty, and also reproduce the atmosphere of arcade display settings at that time. Players can also compete against each other from all over the world with their high scores. Please enjoy the masterpiece that built a generation for video games.
Take a look at the Arcade Archives Touki Denshou Angel Eyes gameplay below starting at the 3:49:44 mark.
Arcade Archives Touki Denshou Angel Eyes is being sold as a Switch digital downlead. English, French, German, Italian, Japanese, and Spanish languages are available.
Leave a Reply