Arcade shooting gallery game Moshikashite? Obake no Shatekiya gets first details and screenshots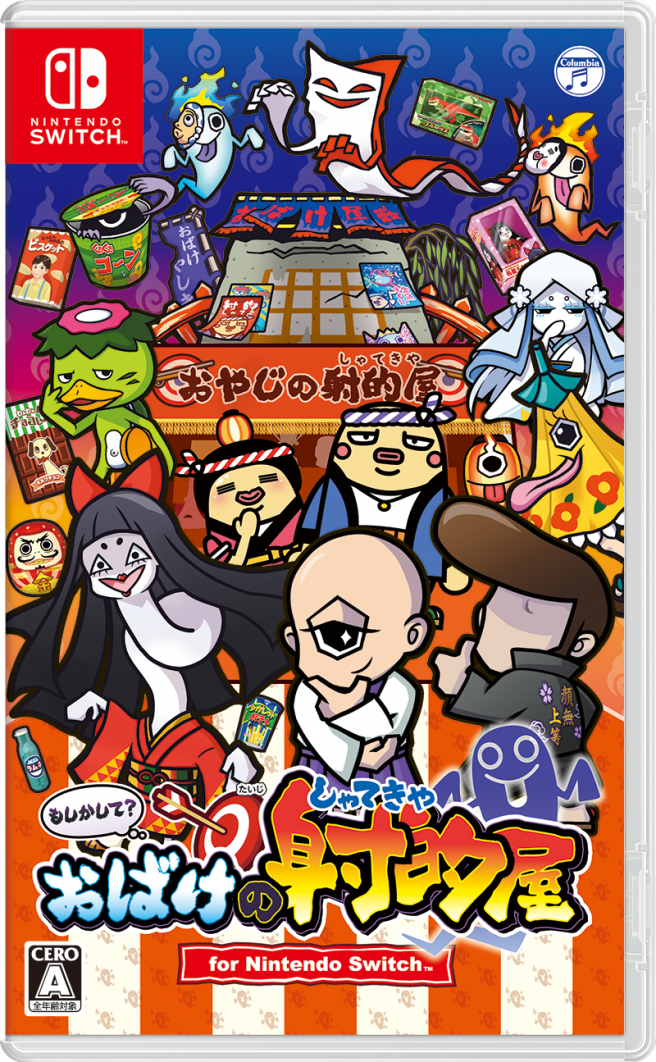 New details have been given by Nippon Columbia about the upcoming Switch release of Moshikashite? Obake no Shatekiya. This game is a shooting gallery cooperative game that first released on Japanese arcades in 2019. Now, it's coming to Switch on July 1 in Japan and the details of the gameplay and story can be viewed below (courtesy of Gematsu):

■ Specifications

Title: Moshikashite? Obake no Shatekiya for Nintendo Switch
Genre: Target Shooting
Platform: Switch
Play Mode / Players:

TV Mode: One to three players
Table Mode: One to three players
Handheld Mode: One player

Release Date: July 1, 2021 (Japan)
Price: 5,280 yen
Official Website: columbia-games.com

■ Play the Popular Arcade Game Whenever You Want

Arcade medal games are fun to play, but you can never play enough since you can only go as far as your wallet takes you. This is the Switch version meant to make those kids' dreams come true.

In "Medal Mode," which offers the same basic gameplay of the arcade version, you can play for as long as you like without concern for your wallet, witness ghosts you were not able to come across at the arcade, and defeat boss characters that you were not able to defeat.

■ Immerse Yourself in the Tension of Aiming in the Shooting Gallery Stages

In Medal Mode's shooting stages, carefully aim and shoot at the prizes (targets) lined up in the front, and if a prize drops, you will get the number of medals written on the prize. Also, if you shoot down prizes with ghosts inside them, the ghost will appear and attack, so shoot to destroy them.

There are 24 variations of shooting gallery stages, each with different mechanics such as prizes that go up and down or rotate.

■ Shoot Your Way to the Last Boss in the Haunted House

The climax of Medal Mode is exterminating ghosts in the haunted house stage. By defeating a certain number of ghosts in the shooting gallery stages, the haunted house will appear, which you will then enter.

In the haunted house, the objective is to shoot and destroy the ghosts that appear one after another, and progress to the house's depths, where the last boss awaits in the final room for you to defeat.

■ Play With Friends and Family in Party Mode

In the Switch version-original "Party Mode," you can compete and cooperate with friends and family in minigames. There are 15 competitive and 14 cooperative minigames to play.

(Supports up to three players in TV and table modes, one player in handheld mode.)

■ Loads of Other Things to Do

In addition to the main Medal Mode, there are a variety of other things to do, including 200 "Missions" that unlock the ability to play with "unlimited bullets" by clearing them all; the "Ghost Stairs Challenge" where you aim for the top while clearing minigames; collecting items using medals you accumulate during the game; and more.

■ 33 Ghosts Appear in the Game

The game features a total of 33 slightly comical ghosts, including characters original to the Switch version.
Leave a Reply