ARMS – Nintendo character models used during development, Barq originally imagined as a support item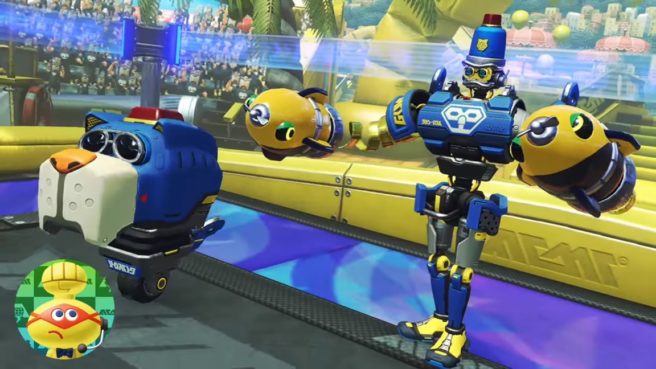 A recent issue of Famitsu contained an interview with Kosuke Yabuki, the producer of ARMS. Much of what was said has been covered in interviews that have appeared over the past few weeks, but there were a couple of highlights we wanted to mention.
First, during development, Nintendo temporarily used 3D models of characters such as Mario, Link and some others. But because their heights didn't fit well with gameplay, they decided to use Wii Fit Trainer who is taller. She has well-trained muscles and it was easier to differentiate each part of her body. It was a good fit as your character or your opponent.
Elsewhere in the interview, Yabuki revealed that Barq was originally designed as a support item for beginners. However, his character started to become more unique while the team was polishing its details. Because of that, Nintendo ultimately felt it would be more interesting to make him as a pair fighter. In the end we received Byte and Barq that player together in the game as a single entity.
In related ARMS news, here's the latest piece of lore from Nintendo:
The #ARMS ability is often discovered in a subject late at night or upon waking, usually while the subject is in their teens. pic.twitter.com/kPz0UcnSMC

— Nintendo of Europe (@NintendoEurope) June 30, 2017
Leave a Reply