Astral Chain update out now (version 1.0.1), patch notes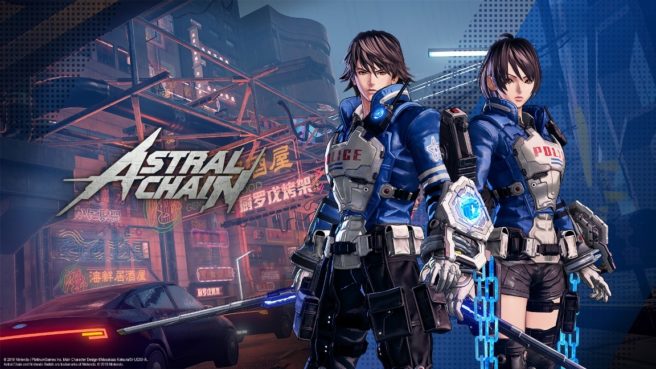 Nintendo has announced a launch-day update for Astral Chain. There's a surprising amount here, including an Item Sort function in the menu, the ability to sell multiple goods at once at shops, adjusted game balance, and more.
Below are the full patch notes:
Functional Changes and Additions

Added Item Sort function to the menu.
Multiple goods can now be sold at once at shops.
The "Temporary Field Supply" item icon has been adjusted for visual clarity.
"Temporary Field Supply" items are those that can only be used during the "FILE" in play
When using items from the shortcut menu, "Temporary field supply" items of the same name will now automatically be prioritized and used instead.
Added a "Type" category to the ability codes Sort function.
Added a function to delete multiple ability codes at once.

General Changes

Adjusted game balance.
Fixed an issue where quitting the game during the training mode could cause lock ups.
Fixed an issue where specific steps would lead to the order "Ark Tourist" being impossible to complete.
Fixed an issue where opening the menu and returning to the title screen at a specific timing before an autosave would cause save data to be corrupted.
Additionally fixed several issues to allow for a more comfortable gameplay experience.
Leave a Reply