Astroneer gets final Switch release date, physical version on the way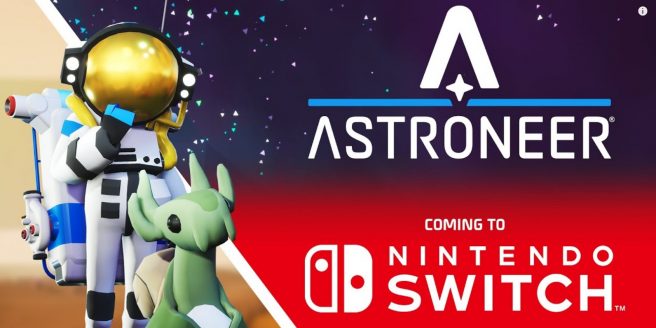 When Astroneer was announced for Switch this past summer, it already had a confirmed January 2022 release window. Today, developer System Era Softworks revealed a final date of January 13, 2022. Additionally, a physical version is confirmed with Gearbox Publishing handling distribution at a later date (currently estimated for February).
Astroneer for Switch is described as "the complete experience, including the brand-new Xenobiology update that will introduce mysterious creatures and new adventures." Here players will go on "a narrative focused mission all over the solar system to discover the secrets behind these curious cephalopods." Astroneer has been "thoroughly reworked" on Switch "to ensure a great performing experience" and there's support for local multiplayer.
You can watch a new trailer for the Switch version of Astroneer below.
Astroneer will cost $29.99 on the Switch eShop and pre-orders are now live. As an early purchase bonus, players will receive the EXO Outfitters bundle featuring a palette and visor customization set, unlockable in-game on day one. It can be redeemed until February 28th, 2022.
For more information about Astroneer, head on over to the official site here.
Source: System Era Softworks PR
Leave a Reply