Astroneer update (Version 1.25.152) available, patch notes
Posted on August 19, 2022 by Dawn in News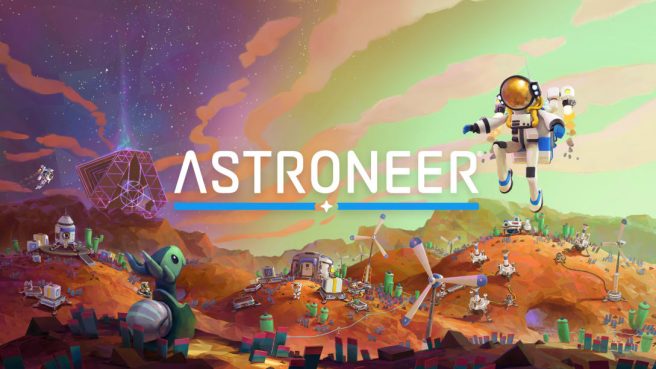 A new version of Astroneer's Rails update which was released last month on Switch has arrived today, providing an array of various bug fixes and a few quality of life improvements.
Full patch notes are detailed below:
Rails
– AS-18103 Fixed an issue where one of the Trigger Slots would often send the train in the wrong direction
– AS-18071 Fixed an issue where drilling from a Crane attached to Rail Caravan did not work correctly after the caravan has moved
– AS-18066 Fixed an issue where Junctions are more likely to fail to switch tracks if they left relevancy in a Horizontal manner
– AS-18060 Fixed an issue where a user could pull Automation Wires out of Automation Hook Receptor Slots on the Train Stations
– AS-18059 Fixed an issue where trains stopped triggering Rail Station automation Hooks if multiple stations are on the same line.

Localization
– AS-18143 Fixed an issue where the Description for the Back On Track Mission: "Access the Data Log attached to Logistics Depot: Glacio to request support for railway creation" was using an old Translation in Japanese
– AS-17990 Added updated Japanese strings for U25 content

Store
– AS-18058 Fixed an issue where The 1100 QBIT SKU in the Featured tab would show a preview price that is always incorrect when selected

Snails
– AS-18090 Fixed an issue where Usagi the Desolo Galastropod was no longer displaying NavPoints for the Chess Figurines when fed

Known issues:
– AS-17839 Storage Sensors attached to a rail car will default to "full or not full" behavior no matter the setting when 2 medium printers are placed in the slots
– AS-18105 Host's performance degrades when a client joins when certain Rail Missions are active
– AS-17954 Player is able to stack multiple cars in the same slot of the Rails Station in a dedicated server
Astroneer is available now both physically and digitally on Switch, and the new version update can be downloaded now via the eShop.
Leave a Reply