Atelier Fall Festival live stream to be held on November 26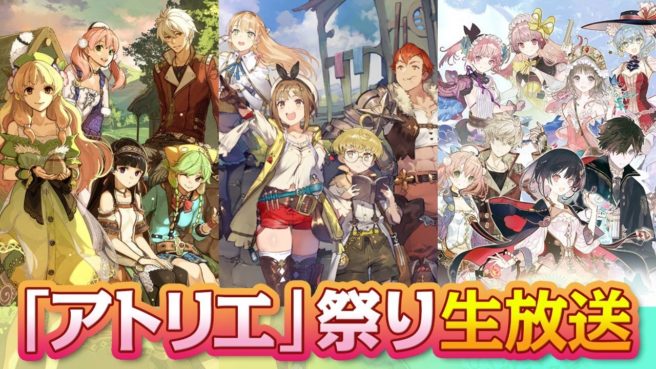 Koei Tecmo and Gust have announced a new "Atelier Fall Festival" live stream. It will be held on November 26 at 5 AM PT / 8 AM ET / 2 PM in the UK / 3 PM in Europe.
Atelier Ryza's upcoming DLC "Claudia Story", footage from Atelier Dusk Trilogy's Atelier Shallie: Alchemists of the Dusk Sea DX, and more will be featured during the event. The broadcast announcement teases that Gust "may also blurt out its enthusiasm and ideas for the next Atelier game." Yuri Noguchi (Ryza voice actor), Shallistera (Kotori Koiwai voice actor), and Toridamono (illustrator), and presenters include Junzou Hosoi (Koei Tecmo Games) and Akira Tsuchiya (Koei Tecmo Games) will be appearing.
Here's where you'll be able to watch the stream:
Leave a Reply