Atlus holding Etrian Odyssey 10th anniversary live stream on May 20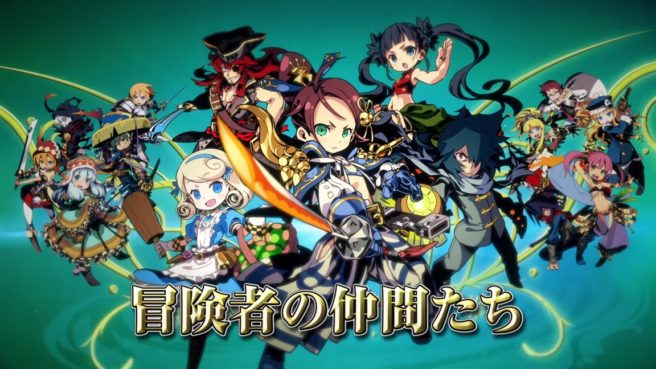 Next Saturday, Atlus will be hosting a 10th anniversary live stream for Etrian Odyssey. It will be shown on both FRESH! and Niconico. The pre-show is taking place at 3 AM PT / 6 AM ET / 11 AM in the UK / 12 PM in Europe, with the main event happening a half hour later.
Here's what's planned for the live stream:
???: An event shrouded in mystery. Hint: It involves a special guest.
Series music popular vote result announcement: The results from the poll (which ended on April 9th) for the most popular Etrian Odyssey music will be announced. This music will be included in Etrian Mystery Dungeon 2's limited edition, with the 2-disc "Etrian Odyssey User's Best Album (provisional name)."
Etrian Odyssey Maniac Quiz (Provisional): A quiz that the audience will participate in. Fans will have to use all of their knowledge as a skilled adventurer to answer in this event. Great awards will be presented as the number of correct answers increases.
Series class popular vote result announcement: The results of the popular class vote online will be announced. Comments from fans about their picks will also be shared.
Etrian Mystery Dungeon 2 latest information: A new trailer for Etrian Mystery Dungeon 2 will be released. Additionally, there will be a live gameplay demonstration.
More
During the Etrian Odyssey pre-show, songs for the complete 2-disc soundtrack of Radiant Historia: Perfect Chronology included with the limited edition will debut.
Leave a Reply