August distribution details for Kyogre and Groudon in Pokemon Ultra Sun / Ultra Moon / Sun / Moon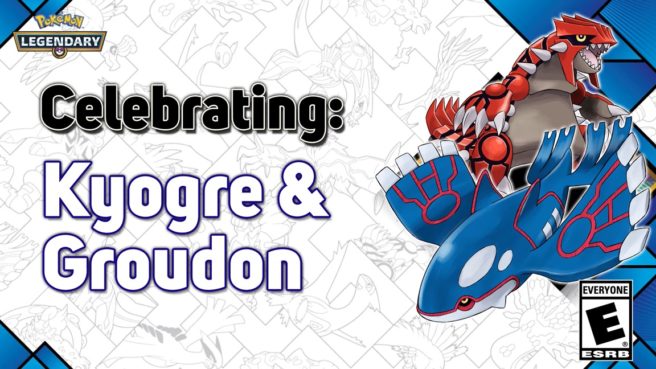 Two more Legendary Pokemon distributions are planned for Pokemon Ultra Sun, Pokemon Ultra Moon, Pokemon Sun, and Pokemon Moon. Kyogre and Groudon will be offered throughout the month of August.
In United States, these two Pokemon will be distributed exclusively at GameStop and at EB Games in Canada. They'll be offered through August 26.
GAME stores will have the distribution in the UK and GameStop in Ireland. The end date here is August 25.
We have more details on Heatran and Regigigas below.
Pokemon Ultra Sun – Kyogre
Level: 100
Ability: Drizzle
Held Item: Gold Bottle Cap
Moves: Origin Pulse, Ice Beam, Water Spout, Calm Mind
Pokemon Sun – Kyogre
Level: 60
Ability: Drizzle
Moves: Ice Beam, Origin Pulse, Calm Mind, Muddy Water
Pokemon Ultra Moon – Groudon
Level: 100
Ability: Drought
Held Item: Gold Bottle Cap
Moves: Precipice Blades, Earth Power, Fire Punch, Swords Dance
Pokemon Moon – Groudon
Level: 60
Ability: Drought
Move: Earthquake, Precipice Blades, Bulk Up, Solar Beam
Leave a Reply