Azure Striker Gunvolt 2 DLC launches in Japan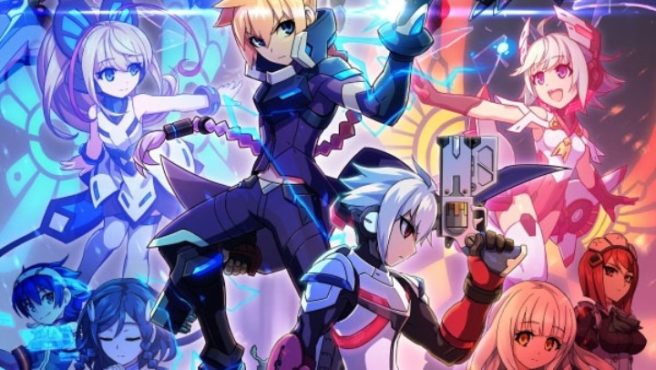 Just before the end of 2016, Azure Striker Gunvolt 2's DLC has launched in Japan. Players can purchase a variety of new content for the title.
The lineup is as follows:
– New song: Stratosphere (150 yen) – plays when Kudos is over 1,000; Joule and Lola's new song
– Dev Recipe 4: Nebulous Clock and Scorching Journey (150 yen) can be heard when Kudos is over 1,000; Lumen's songs; equipment boosts credit and experience obtained by 150%
– Two new score attack missions in three sets (300 yen each): Merak and Carrera, Jota and Elise, Viper and Stratos
– Two missions with hardest difficulty in score attack (300 yen): if you clear them, something good might happen…
– New Speed Run Mode (300 yen) – in Challenge Mode that checks time for clearing all stages; using Electromagnetic Barrier and saving is forbidden, and attack power will raise based on Kudos
Below is a trailer for the DLC:
Azure Striker Gunvolt and Azure Striker Gunvolt 2 will be half off on the Japanese 3DS eShop between January 1 and January 10. You can access a New Year's wallpaper here.
Leave a Reply