Azure Striker Gunvolt 3 details English voice cast, Story Mode+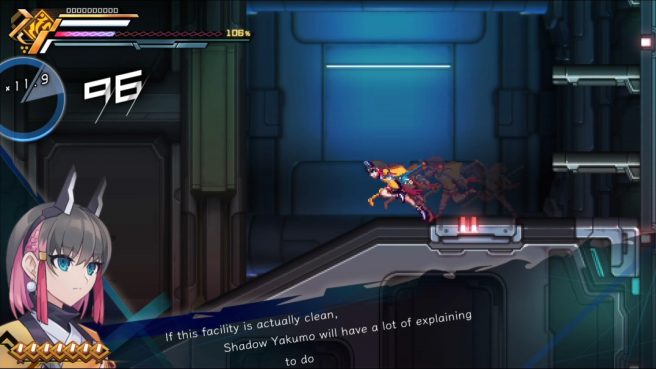 Inti Creates has shared new details about Azure Striker Gunvolt 3 – specifically the game's English voice cast and Story Mode+.
Azure Striker Gunvolt 3 marks the first time that the series will feature English voices. The game will feature the following actors:
– Gunvolt: Sean Chiplock – The Azure Striker
– Kirin: Kelly Vaskin – Battle Priestess of Shadow Yakumo
– Lumen voiced by Diana Garnet – The Muse
– Black Badge: voiced by Ryan Colt Levy – The Dancing Dead. Also known as BB. The first Berserk Adept boss
Below is a trailer highlighting the English voice cast:
Outside of the voice cast news for Azure Striker Gunvolt 3, Inti Creates passed along news about the Story Mode+ where "the thrilling near-future dystopian story plays out in real-time". Here's the full rundown:
As the world's only Adept with the ability to seal others' powers, Kirin dispatches on a mission from her organization, Shadow Yakumo, to deal with the one-and-only Gunvolt. The Adept once known as the Azure Striker, Gunvolt has transformed into a "Primal Dragon" and been sealed behind 1000 sacred swords.

As the story progresses, more and more fascinating characters take the stage, delivering fully voiced dialogue without stopping the high-paced action thanks to the Story Mode+ system.

Characters will talk and banter during gameplay, allowing their personalities to shine and the story to develop without diluting the pure action gameplay.

And for the first time in the Gunvolt series, English-speaking fans can enjoy the real-time "Story Mode+" conversations without taking their eyes from the action!
Azure Striker Gunvolt 3 launches for Switch on July 28, 2022.
Source: Inti Creates PR
Leave a Reply