Baku Baku Revival turns up on Kickstarter, has Wii U and 3DS stretch goals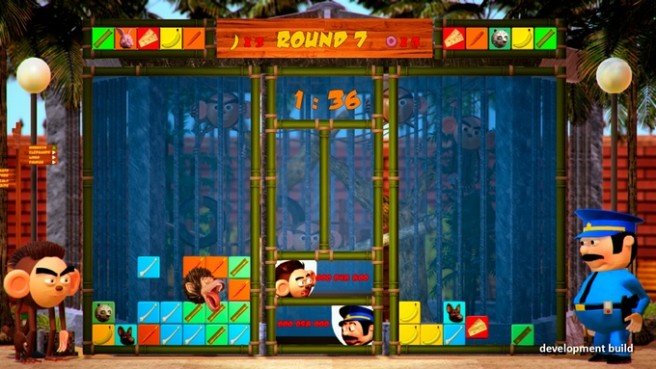 Grandes Planos has launched a Kickstarter for Baku Baku Revival, a new take on the SEGA game that saw release roughly two decades ago.
Baku Baku Revival will offer the same puzzle gameplay as the original. This time around, one of the main hooks will be the inclusion of online multiplayer.
Here's an overview of the project:
Baku Baku Revival is a falling block puzzle arcade game. There are 2 types of blocks: animals, and food. Each animal has its favored food, and when it is aligned, the animal will leave its block and eat all the food which is adjacent. Larger groups of nearby food of the same type result in higher scores, likewise, the player is encouraged to create combos, and multiply the score. For each combo, the player will also send blocks to the adversary, which will complicate the strategy, creating an extremely addicting game dynamics. The match ends when one of the opponents can't place any more blocks on their game stage.

High definition and colorful 3D graphics, making full use of the latest Unity engine
Vibrant animations will make the game thoroughly enjoyable to those who play and to those who watch it being played
Deceptively easy gameplay grows in strategy and complexity as you progress the campaign
Embrace the global challenge to be the best with multiplayer opponents from across the world
Original Soundtrack created by composer Oleg Pliasunov. It's catchy and youthful themes will run through your mind even when you're not playing
Extremely addictive and fun to play
Baku Baku Revival's Kickstarter is located here. The game needs 40,000 Swiss Francs (roughly $42,000) for funding, 75,000 Swiss Francs to secure a Wii U version, and 100,000 Swiss Francs for a 3DS version.
Leave a Reply