Banjo-Kazooie coming to Nintendo Switch Online + Expansion Pack this week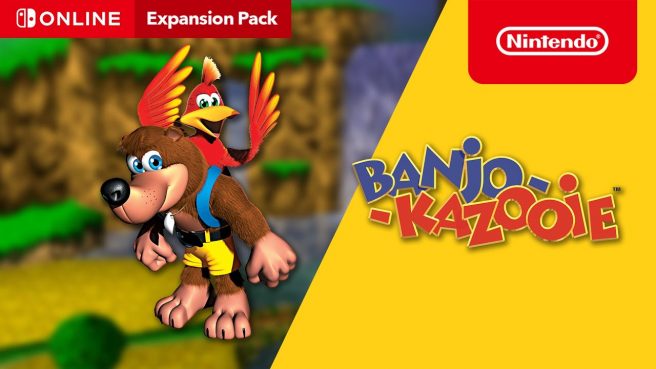 Banjo-Kazooie now has a specific release date on the Nintendo Switch Online + Expansion Pack. Members can begin playing the title as of January 20, 2022, Nintendo just announced.
Banjo-Kazooie, the 3D platformer developed by Rare, originally released in 1998. This is the first time it's seeing a rerelease on a Nintendo console.
We've got more information about Banjo-Kazooie for its Nintendo Switch Online launch below.
This action game, released for the Nintendo 64 console in 1998, features an unlikely pair: a Honey Bear named Banjo and a Breegull named Kazooie. Together, the duo embark on a wild quest that makes use of their wide range of combined special moves. It all starts when the wicked witch Gruntilda kidnaps Tooty, Banjo's little sister, and Banjo and Kazooie set out to bring her back—venturing from Spiral Mountain, along the shark-infested coastline of Treasure Trove Cove, through the icy perils of Freezeezy Peak, and beyond. But with Kazooie spending most of her time inside Banjo's backpack, they're like two heroes in one! Though they may squabble from time to time, with the two of them working together, nothing can stand in their way. Now you can join them on this journey into a magical world of adventure!
And here's a trailer for Banjo-Kazooie on Switch Online:
Banjo-Kazooie was confirmed to be joining Nintendo Switch Online + Expansion Pack as a title for January last month. However, a firm date was not provided until today.
Leave a Reply