Bayonetta 2 director draws new art as Switch speculation ensues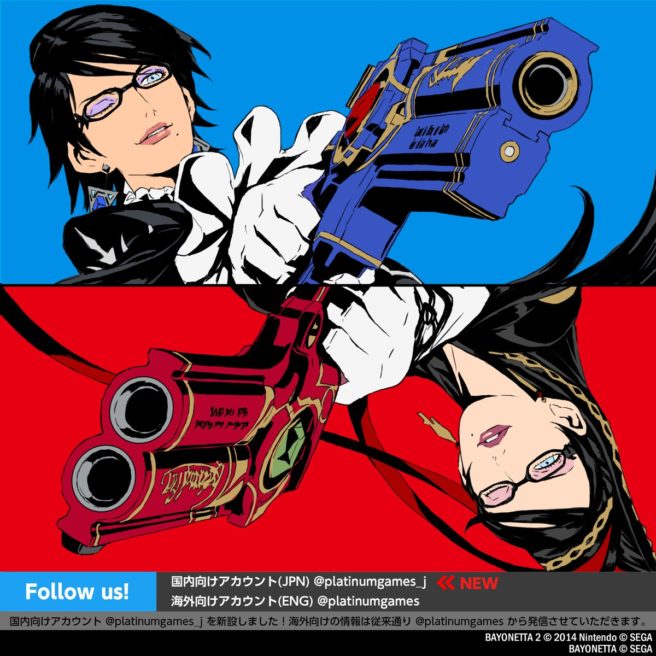 PlatinumGames has opened a brand new Twitter account for its Japanese fans. To celebrate, Yusuke Hashimoto drew new Bayonetta art. Hashimoto is not only the director of Bayonetta 2, but also the producer on the series' first game.
Based on the art and activity on the Twitter page, fans are speculating about Platinum's potential plans for Switch. Some believe that the red and blue colors are a reference to the Joy-Con controllers. Platinum liked a tweet about the connection… and some other messages about Bayonetta and Switch.
Of course, this could very well amount to nothing. We do know though that Platinum is involved with Switch in some fashion.
Leave a Reply