Best Buy cancels more Majora's Mask New 3DS XL pre-orders, including reservations with just one system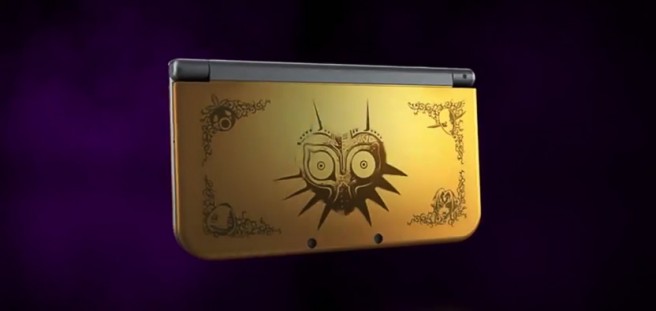 Update: Best Buy is sending out an email to consumers confirming that low stock is to blame. $50 credit is being offered to compensate.
We're sorry but there is an issue with your pre-order. The popularity of Nintendo 3DS XL Legend of Zelda: Majora's Mask Limited Edition Gold/Black exceeded the quantities made available to Best Buy. As a result, we are unable to fulfill all of the pre-orders received. We regret that your particular order has been canceled and we know that this is disappointing. We want to make it up to you by offering a $50 discount that may be used towards the purchase of one of these alternate options, or other products on BestBuy.com/
---
The Majora's Mask New 3DS XL situation just got a whole lot messier at Best Buy. We're hearing that a slew of people have experienced order cancellations today.
This is different than what we reported on earlier this week, in which Best Buy started cancelling orders containing more than one system. Unfortunately, those who did only order one Majora's Mask New 3DS XL are now seeing cancellations as well.
Leave a Reply