Best Buy's Black Friday 2016 deals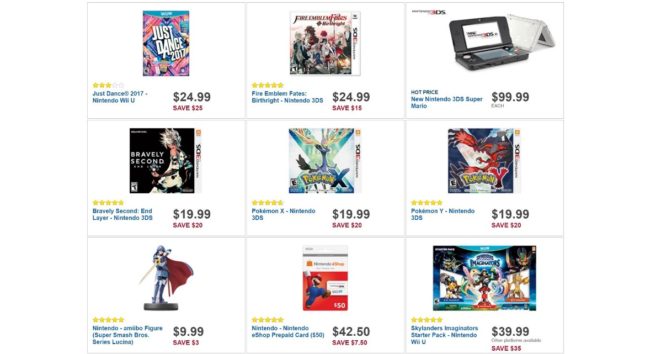 Best Buy's deals for Black Friday 2016 are in. Some of the big Nintendo-related highlights are above.
First, Fire Emblem Fates will be $25 at Best Buy. Bravely Second and Pokemon X/Y will be reduced, coming in at $20 each. We can also say that the $50 eShop card will be dropped to $42.50.
You can access Best Buy's full ad here.
Leave a Reply