Bethesda talks Switch, happy to see people impressed with Doom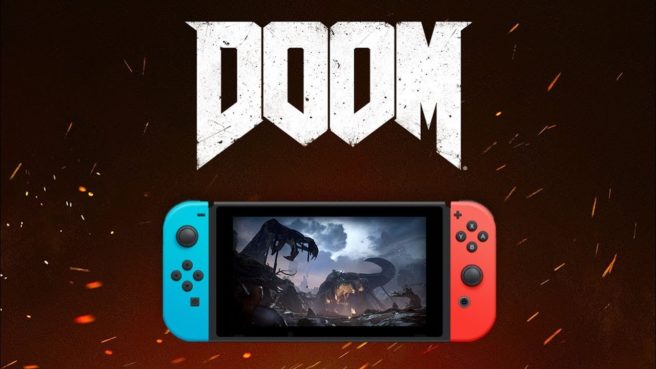 It may have been completely unexpected, but Bethesda has been one of the biggest third-party publishers on Switch thus far. November saw the release of The Elder Scrolls V: Skyrim and Doom. In 2018, Bethesda will also be bringing The Wolfenstein II to Switch.
Bethesda's approach to Switch is much different than how it used to look at Nintendo hardware. The company really hasn't had much on Nintendo platforms since the NES days.
Bethesda vice president Pete Hines chatted with Rolling Stone about the company's Switch support thus far. "We like Nintendo, we're all big fans, and a vast majority of all are owners of the Switch and play games on it," he said.
Hines also stated that porting its games to Switch lets Bethesda have its games available to as many people as possible. To that end, they're particularly happy to see that people are blown away that Doom can run on Switch and looks great.
Hines said:
"We spend a lot of time and effort as do the developers, making great games and we want as many people to play them as possible. So far, we're most pleased about how some people seemed stunned and amazed that Doom works and looks amazing on your Switch. We're proud of that."
Leave a Reply