Big Rumble Boxing: Creed Champions launch trailer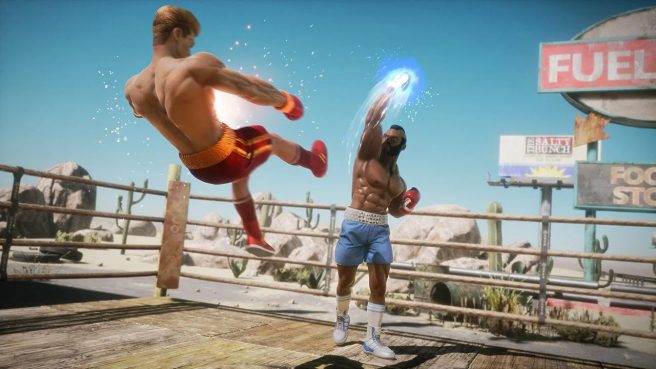 Big Rumble Boxing: Creed Champions has one more day to go until release. Ahead of its arrival, we have a new trailer promoting the imminent launch.
Before that, catch up on the following overview containing additional information about the game:
Are you ready to become a boxing champion? Step into the ring and show off your boxing skills in a knockout arcade experience. Fight as one of 20 iconic characters from the Creed and Rocky movies. Take on world-class opponents across a variety of thrilling locations, or challenge your friends and family in intense, head-to-head matches.

Pound-for-Pound Boxing for All

Intuitive, pick-up-and-play controls
Robust boxing mechanics
Dynamic boxing styles and combos
Fighter-specific super finishers for cinematic knockouts

Ultimate Creed & Rocky Boxing Universe

Legendary tales of 20 iconic and unique characters
Unlockable characters and outfits
Classic Creed and Rocky training moments in thematic mini games
13 New and original boxing arenas

Iconic Champs from Creed & Rocky

Adonis Creed
Rocky Balboa
Apollo Creed
Clubber Lang
Ivan Drago
Viktor Drago

and more…

Pulse-rousing Fun with Friends and Family

Choose your champion and venues
Face off in local player-versus-player mode

Big Rumble Boxing: Creed Champions is the second collaboration between Survios and MGM Studios Inc., that brings the gripping intensity of Creed boxing to consoles for the first time.
We have the new launch trailer below.
Big Rumble Boxing: Creed Champions will be out for Switch on September 3. We have more about the game here. The official site is also up here.
Leave a Reply