Billy Mitchell finally responds to recent controversy, intends to prove that his scores are legitimate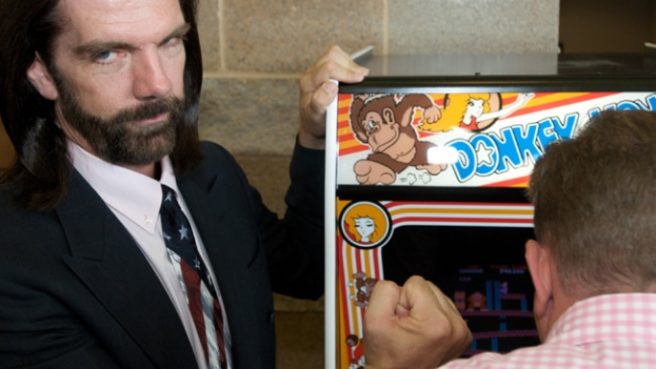 Billy Mitchell has been the focus of much scrutiny this week. Twin Galaxies determined that Mitchell's high scores achieved in Donkey Kong were not earned on natural arcade hardware, but rather through emulation which leaves the door open to cheating. Mitchell's scores were thrown out, and he was banned from submitting future scores in the future. Guinness World Records is also wiping the slate clean.
We haven't heard from Mitchell himself this week – until today. At the Midwest Gaming Classic in Milwaukee, he offered up the following statement:
The fact of the matter is, now, there is a true professional due diligence being done to investigate things that happened as far as 35 years ago, in a professional manner, not in a shock-jock mentality designed to create hits.

We will show that everything that has been done, everything was done professionally, according to the rules, according to the scoreboard, the integrity that was set up. Not 2014 forward by the current regime, who wants to reach back 35 years.

Everything will be transparent, everything will be available, I wish I had it in my hands right now, I wish I could hand it to you. But its taken a considerable amount of time, witnesses, documents, everything, everything will be made available to you, nothing will be withheld.
Leave a Reply