Blasphemous Wounds of Eventide update and Blasphemous II revealed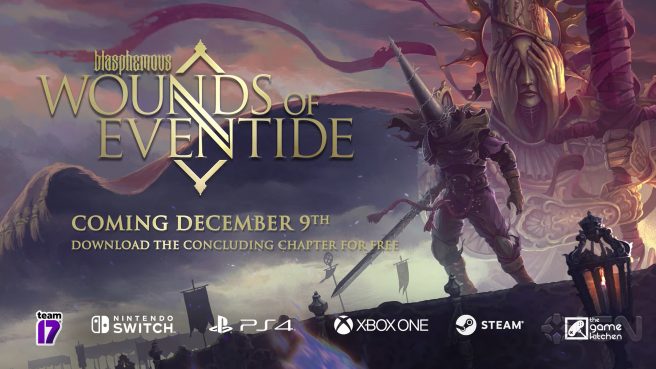 Blasphemous still has a bit of life in it as the game is set to receive another update titled Wounds of Eventide, Team17 and The Game Kitchen have announced. It will unlock the game's true ending. While we don't have a concrete date yet for its release, expect to see it on December 9. It will be available entirely for free.
That's not all for Blasphemous, as a sequel has been confirmed as well. Blasphemous II will launch in 2023. If you're curious about the series' future, you'll probably want to play through the new Wounds of Eventide update.
Here's a trailer covering all of today's news:
The Game Kitchen said of today's news: "We're so excited to finally announce that we've started on a Blasphemous sequel, the community have shown so much love for the first game and we can't wait to share more when we can!"
Blasphemous first came to Switch in September 2019. Since then, Team17 and The Game Kitchen have provided a few free updates. Wounds of Eventide will be the final patch, and the developers will then be putting all of its efforts into Blasphemous II. Like the original game, we expect the sequel to land on Switch.
Leave a Reply